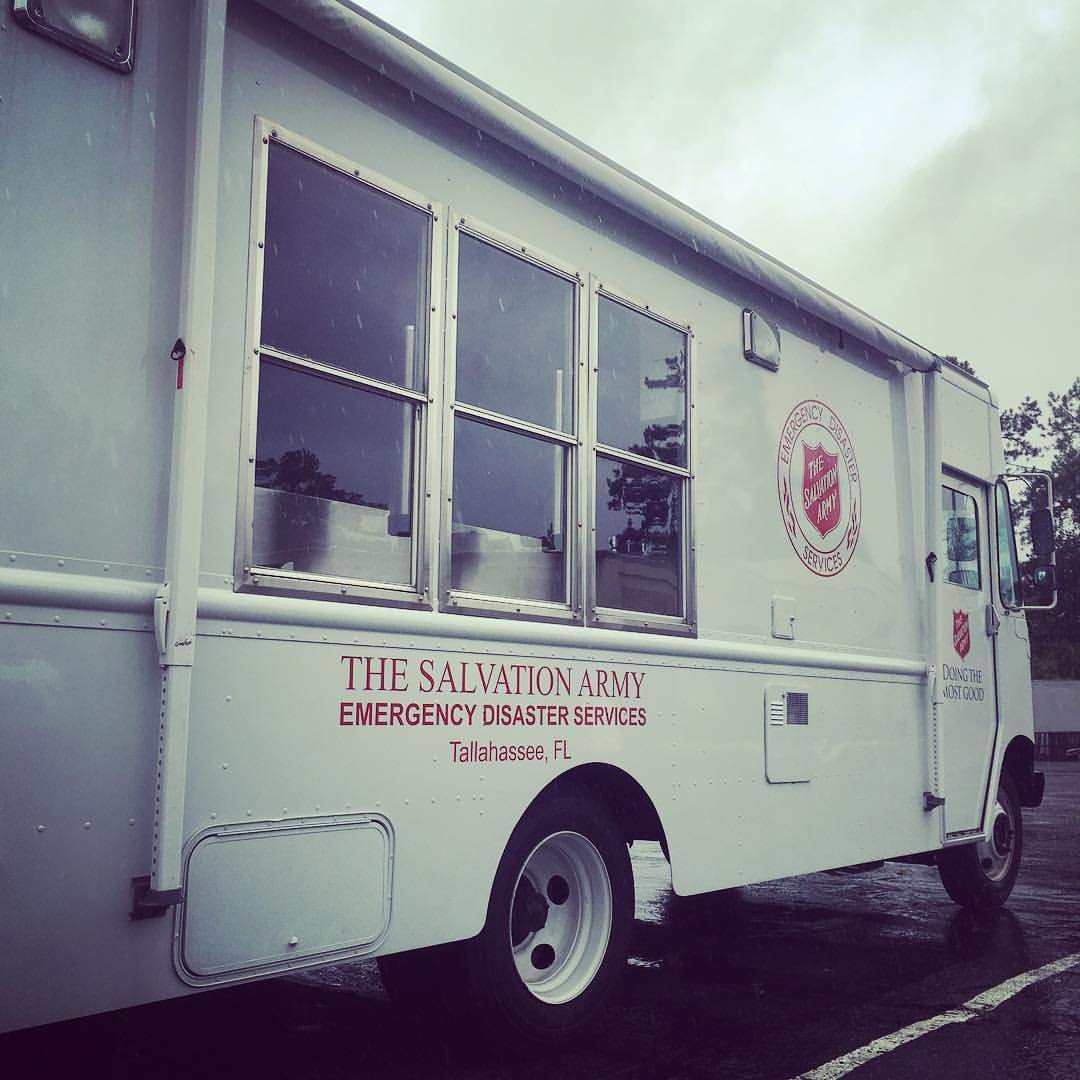 The Salvation Army responds to severe flooding in Florida
The Salvation Army of Florida is assisting panhandle residents affected by Hurricane Hermine, the first hurricane to strike the Florida coast in over a decade.  
The Salvation Army is deploying 13 mobile kitchens and hosting two staging areas—one in Ocala and one in Tallahassee—for the disaster, which has since been downgraded to a tropical storm.
To meet needs throughout the state, The Salvation Army is deploying its mobile kitchens from the following communities: Tampa, Orlando, Sanford, Fort Walton Beach, Panama City, Pensacola, Clearwater, Pasco, Leesburg, Ocala, St. Augustine and Tallahassee. The Salvation Army is prepared to serve 1,500 meals a day. They will also be offering emotional and spiritual care and clean-up kits to residents.  
Lt. Ryan Meo said The Salvation Army will be located in three priority locations: St. Marks, south Leon County and Ochlockonee Bay.
"The situation is very fluid right now," said Major David Erickson, General Secretary for The Salvation Army of Florida. "We are asking our teams to be flexible and be prepared and serve when called and where needed."
Kevin Smith, Emergency Disaster Services Director for The Salvation Army of Florida, said a semi-truck left The Salvation Army's Tampa warehouse Friday morning with water, rain boots, mops, hygiene and clean-up kits to Cedar Key, one of the areas most affected by the storm.
A team from Tampa is expected to leave for Tallahassee Friday afternoon.
"Our first response is to send our mobile kitchens," Smith said. "Our goal is to bring a little comfort in times of crisis and to give people hope for the long road to recovery."
To donate, please call 1-800-Sal-Army, visit salvationarmyusa.org, text "STORM" to 51555 or contact your local Salvation Army.