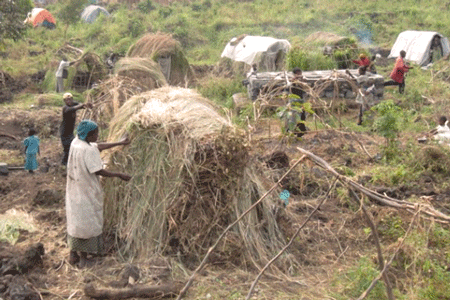 The Salvation Army Provides Widespread Assistance to People Fleeing Conflict in Democratic Republic of Congo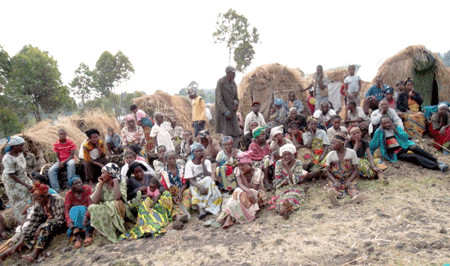 Ongoing instability and violence in eastern Democratic Republic of Congo (DRC) is causing humanitarian problems in the country and across its borders. The Salvation Army is responding to the needs of internally displaced people in DRC and to refugees in Rwanda and Uganda.
In Mugunga Camp, DRC, The Salvation Army has already provided food to almost 10,000 people but more is urgently needed. 'There is a great need for food,' reports Captain Dieudonné Tsilulu, after a monitoring visit to the camp, 'because other organizations have not yet started food distribution.' The other big need is for plastic sheets to provide at least some basic form of shelter.
In Rwanda, The Salvation Army has now started two projects. One is to distribute clothes and supplementary food to pregnant and breast-feeding mothers in refugee camps. The other project will address the provision of medication, with many of the displaced people suffering from major health issues. Both projects are being implemented in coordination with the United Nations High Commission for Refugees (UNHCR) and other UN agencies working in the camps.
Uganda has also seen an influx of refugees. The Salvation Army is providing relief food and drinking water to 6,000 refugees, and further projects are planned. A team deployed by The Salvation Army's International Emergency Services is on its way to Uganda to assist with the task. The team consists of experienced emergency services workers Major Comfort Adepojou from Nigeria, Major Ray Mackereth from the UK and Willemijn Bijl from The Netherlands.
 Report from International Emergency Services
International Headquarters