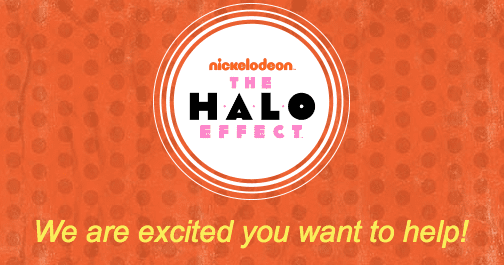 The Salvation Army joins Nickelodeon's Halo Effect Challenge
New website launched to help raise funds
The Salvation Army has paired up with Nickelodeon to raise funds for A Place to Sleep, a nonprofit providing beds and bedding to kids and families in need.
 The partnership grew out of Nickelodeon's monthly show "The Halo Effect," a new series on the children's network that profiles teens creating positive change in their community and inspiring others to do the same.
 The series debuted on Jan.18, 2016, with an episode featuring Jessica Collins of Shelbyville, Kentucky. Collins, 16, who was inspired by the movie "The Blind Side" to create A Place to Sleep. To date Collins' nonprofit has aided more than 750 families by providing them with bed frames, mattresses and bedding. More information about A Place to Sleep is available on Facebook. Collin's January 18 episode can be viewed online.
 Each episode of The Halo Effect ends with a "Halo Effect Challenge," a call-to-action encouraging viewers to join the HALO movement. In her show, Collins encouraged kids to post pajama selfies to bring attention to the issue. To help further support A Place to Sleep, the Salvation Army has dedicated a new website, salvationarmyusa.org/HALO, to exploring other ways to get involved.
The show's closing closing credits directed teens inspired to give back to visitthe website, where they can learn how to donate money to purchase pajamas, start a peer-to-peer pajama fundraiser or host a pajama or sock drive. These simple actions can have a big impact. Clean, white, cotton socks are the number one most requested item at homeless shelters, and a new, clean pair of pajamas can provide a child comfort and a sense of security during tough times.
 This latest venture is part of the Salvation Army's ongoing relationship with the basic cable network. Nickelodeon's Los Angeles office has been partnering with the Salvation Army's Southern California Division for years by supporting our annual Thanksgiving Dinner. In 2015, the network increased their level of support from providing in-kind donations and bringing on-air talent to volunteer to also underwriting the event with a $25,000 grant.