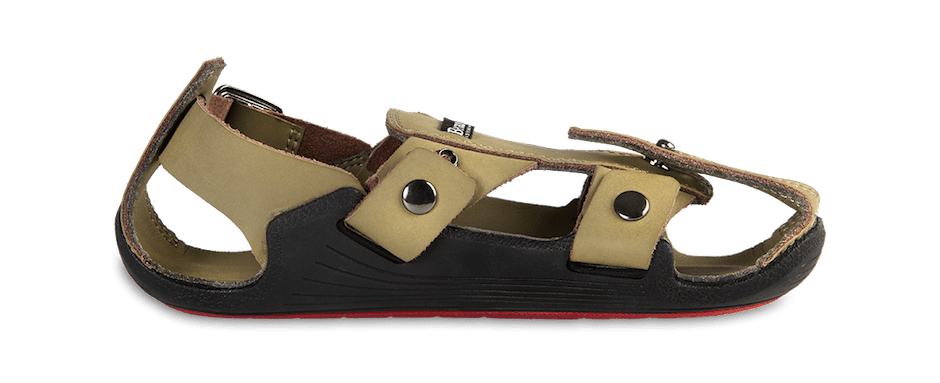 The Little Shoe That Could
Imagine a shoe that could withstand wear and tear, all while adjusting to a child's growth each year. Founder and Executive Director of The Shoe That Grows, Kenton Lee, did just that.
Built to last, Lee and his team came up with a patented design that developed a shoe for the 21st century.
The concept is simple. Create a shoe that is not only durable, but that also lasts for an extended period of time. The shoe, made of leather, compressed rubber and snaps, is expected to last at least five years.
Through a design of buckles and buttons, the shoe can expand up to five sizes, saving parents in poverty stricken countries from allowing their children to go without shoes. The shoe comes in sizes small (kindergarten to 4th grade) and large (5th grade to 9th grade), with no mechanical parts of gears to break, according to the organization's website.
Lee was first inspired during his work and stay in Nairobi, Kenya in 2007. While walking to church one day, Lee noticed a young girl walking without shoes. That was when the idea struck. "Wouldn't it be great if there was a shoe that could adjust and expand – so that kids always had a pair of shoes that fit?" Lee said on The Shoe That Grows website.
The Idaho based company strives to give children around the world a pair of shoes that fit and allow them to lead a healthy life. Tackling soil-transmitted diseases and parasites is one of the center focuses for Lee.
DO GOOD
Visit
theshoethatgrows.org
 if you would like to donate a pair of shoes or volunteer some of your time
Over 300 million children go without shoes around the world and over 2 billion people suffer each day from soil-transmitted diseases according to the organization's website.
The organization currently supplies shoes to children in Ecuador, Haiti, Ghana, and Kenya. With a donation of $10, you can add one pair of shoes to fill a duffle bag which can hold 50 pairs.
The organization transports all shoes in duffle bags, making transport to children in need, one flight away.