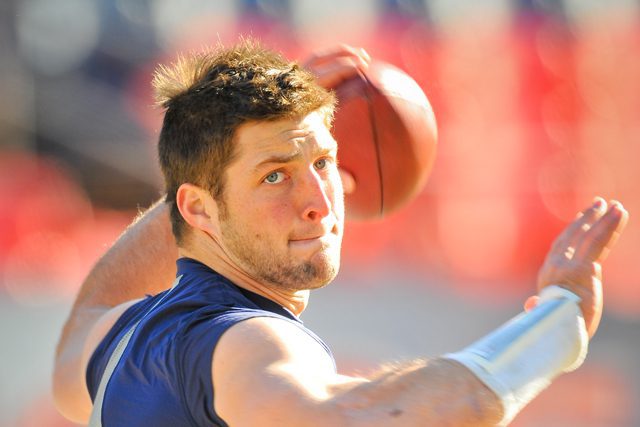 Tim Tebow to help Army battle homelessness
Former NFL quarterback Tim Tebow will partner with The Salvation Army of Manatee County, Fla., to raise funds for individuals facing homelessness in the city.
According to the Bradenton Herald, the Heisman Trophy winner will be the guest of honor and keynote speaker at the "Evening of Hope" event on May 15, where he will discuss his faith and the importance of supporting the homeless community.
"We feel blessed to be able to partner with such well-known advocates like Tim Tebow," said Major Dwayne Durham, Manatee County regional coordinator.
Tebow's philanthropic work is well documented. Through his nonprofit, the Tim Tebow Foundation, the quarterback builds playrooms in children's hospitals, supports couples who want to adopt but are struggling financially and even hosts special parties for sick children to lift their spirits.
"From a very early age, my parents instilled in me the importance of God's word, the salvation we have in his son Jesus and the responsibility we have to give back to others," Tebow said.
His foundation's recent Celebrity Gala and Golf Classic raised over $1.5 million for Orphan Care, Tebow CURE Hospital, Night to Shine Prom, and Timmy's Playroom. Tebow revealed on Facebook that "3,000 fans, 330 volunteers, 84 golfers and 26 celebrity friends came together for 18 holes of excitement" to help benefit the cause.