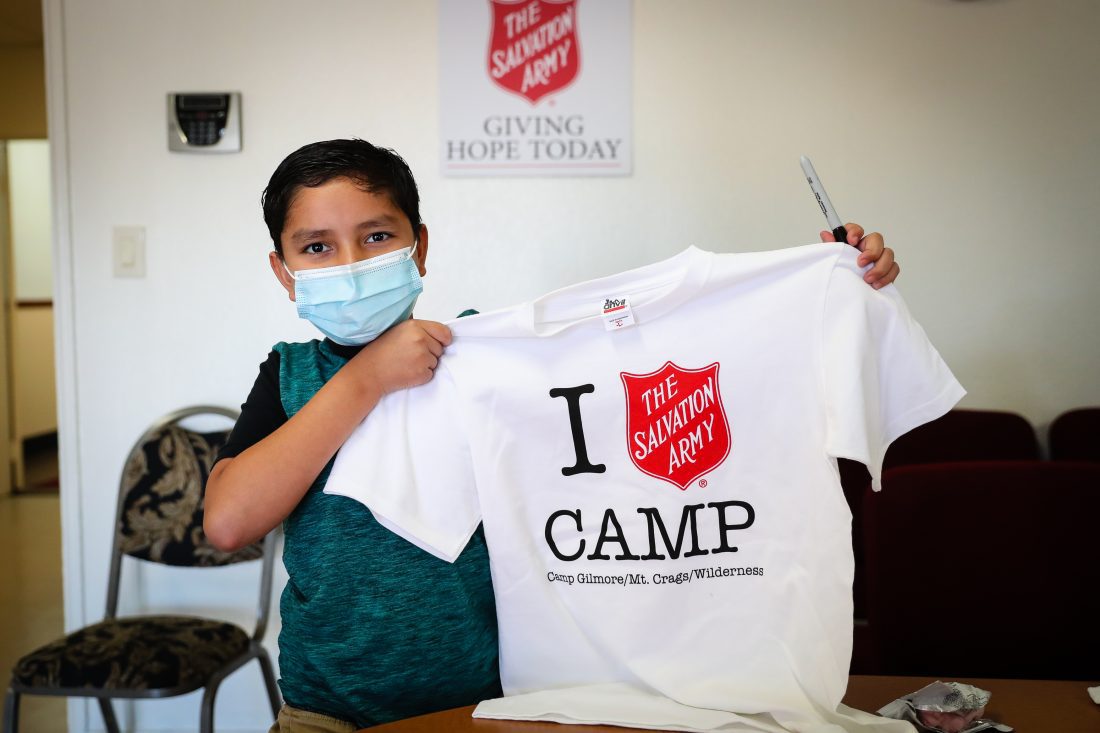 Summer camp hits the road for a new kind of camp experience
As campers arrive around 9 a.m., temperatures and face masks are checked. Parents wave their final goodbyes as campers head inside to greet their friends. By 9:30 a.m., campers move into the corps' chapel for morning assembly, which includes a prayer, songs and Bible verses, as well as a live-action Bible story performed by staff and campers. 
Gratefulness flowed through the chapel as camp staffer Alena Grant delivered the morning prayer on Aug. 5: "God, I just want to thank you for today. I want to thank you for all the kids that came here. I just hope that today is an amazing day with lots of fun. I hope that all these kids can learn your love and experience your love here. In Jesus' name I pray. Amen."

From Aug. 2 to Aug. 6, a team of camp staffers from the California South Division built a welcoming and safe environment at the Bellflower Corps for campers, many of whom have been isolated throughout the pandemic. Through thoughtful prayers and fun activities, campers were invited to come together, think together, and play together. 
The Bellflower Corps was one of 13 California corps, in communities ranging from San Luis Obispo to San Diego, that took part in week-long day camps instead of the traditional overnight camp stays. The Camp-to-the-Corps effort marked The Salvation Army's return to camping after a year hiatus, due to the ongoing COVID-19 pandemic. As many camp-enthusiasts say, it's not the cabins that make the camp, it's the community.

Following morning assembly, campers chose which elective to participate in, including: sports, arts and crafts, dance, and drumming. Following electives, campers participated in the group activity for the day—from tie-dye on Thursday to water games on Friday. Then, following the group activity, campers and staff joined together for lunch and finished the day with a group game and an afternoon assembly. Along every step of the way, campers were encouraged to pray, be kind and help others.
---
Do Good: