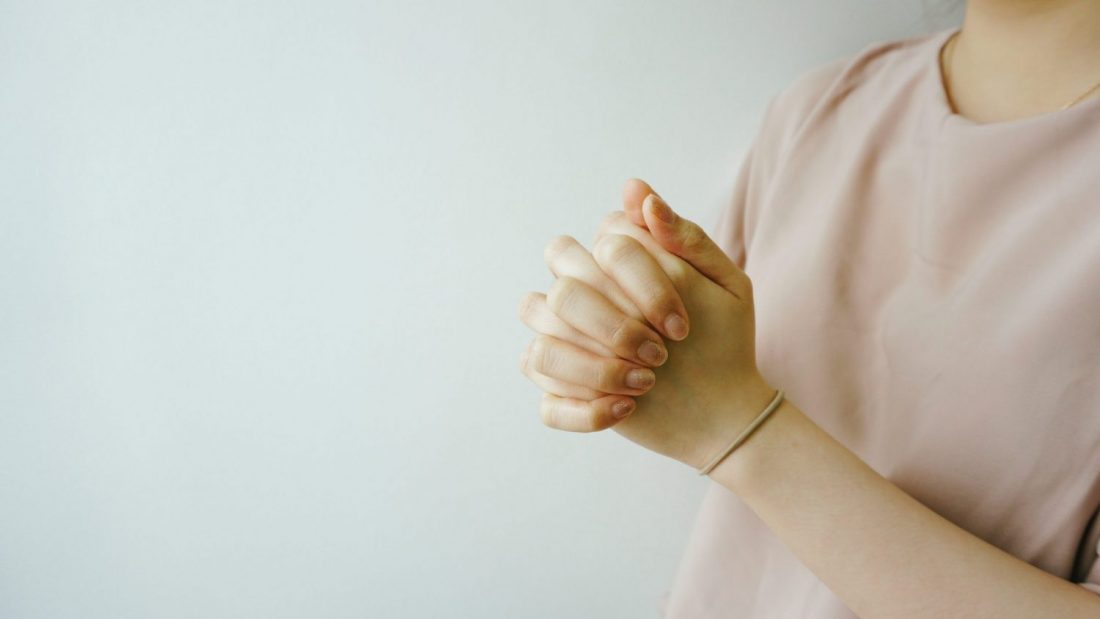 Prayers for when everything is too much
I was raised to believe in God, but just like believing in goodness, or heaven, or even love, simply having a concept of something being real, doesn't mean it changes your life in any way.
As I grew and got older, more cemented in how the world works, my belief in God faded more and more into the background of my consciousness as fairy tales tend to. In the real world, adults control their lives, they decide what's wrong and right for them and pave their way through the destinies they've written in the stars.
God was irrelevant and I prayed as one wishes and always to myself.
But when my life became unmanageable, when the speed bumps became dark pits I couldn't crawl my way out of anymore, I cried out to the God of my childhood and realized I'd never truly stopped believing. I stopped wanting to believe.
I began to pray.
Someone reading this is wondering, like I did, if God even listens. Does God care? I had the same questions and found it easier to put my letters into a journal lest they evaporate into the air. 
As I grappled and scraped through the hardest years of my life I wrote prayers of fear, longing, heartache, even frustration and anger. I figured if God was bold enough to invent so many species of spiders, He could certainly handle my rantings. Perhaps we have that boldness in common.
I wrote and wrote and one day, I began to feel, hear and know he was right there with me; answering me, protecting me, helping me, and wiping my tears. All those years I thought I'd gotten through alone, he'd been shading me and calling me his.
Today, I still pray prayers that cover the full spectrum of messy human emotions (he can take it, I promise) but I also sing songs of gratitude to the one I know sees me, knows me and loves me.
The world is scarier than it's ever been and hopelessness and fear try to burn up our peace of mind daily, but if there's one thing I'd like you to know, it's that you're not alone and you are deeply, fiercely loved.
Pray. Whether you believe or just want to believe, beseech the one who affixed the heavens and selected the exact shade of eye color and cadence of your voice for help, strength, faith…whatever it is that you need. Prepare yourself: prayers aren't always answered in the exact way we desire or expect. But you will be heard, and if you persevere: answered.
love, Bunmi 
Prayers for When Everything Is Too Much 
Dear God,                                                                  
It's official. I've lost the will to help myself. I've lost the will to save myself. You're the only one who can do it now.                                            
Love,
Me                                
******
Dear God,                                               
I long for a life that I love, but I'm scared because heaven has been something I've been looking forward to for so long. I don't know what it's like to fear death. I only know what it's like to fear life. I've only ever seen this place as hell on a breezy day. Maybe, deep down, I prefer it this way.                                      
I don't know, God. Things have been so hard for so long, I've begun to believe that struggle is who I am, not what I've experienced. Somewhere along the line, I began to believe that being happy isn't a possibility for me. At this point, I'm afraid to like it here because I know everything in this life is temporary. How can it be worth it to love life when it could slip away at any moment?
I'm not sure I want to get attached. But I do want to be happy . . . I think. Hope you're well.                                                 
Me
*******                                                      
Dear God,                                                               
Assuming I get to heaven, I don't want neighbors.                                                          
Me
********
Dear God,                                                                  
Help me gently quit the habits I picked up out of despair. Heal my heart, mind, and body. They're both broken and, I fear, diseased. Only you can heal me now.                                                    
Love,
Me   
*******                                                                                   
Dear God,                                               
So much of what I hate about myself is a counterfeit painting, one that resembles me but is not me, a portrait commissioned by the enemy. Help me to decipher lies about who I am when they drift by so I can avoid the temptation to reach out my hand and claim them once again.                 
I am not who the enemy says I am. I am who you say I am, and you have called me yours.                     
You have called me yours. You have erased yesterday. You forgive freely and only want me to grow. The enemy wants me to drown in the stagnant waters of my past and call it swimming.
Help me to remember who you say I am. Help me to remember your brushstrokes on my face.                                                    
I am yours,                                              
Love,                                              
Me
Taken from "Dear God: Honest Prayers to a God Who Listens" by Bunmi Laditan. Copyright © 2021 by Bunmi. Used by permission of Zondervan. www.zondervan.com.
---
Do Good: