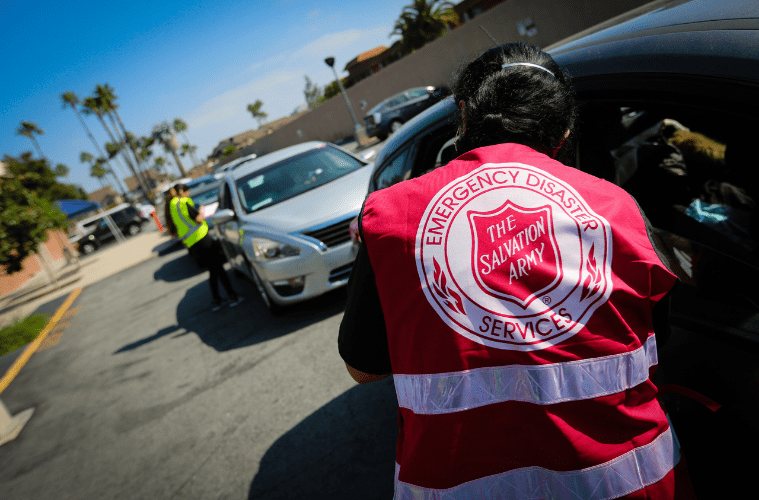 Salvation Army COVID-19 impact report
This National Salvation Army Week, we are recognizing The Salvation Army's impact across the West from the outset of COVID-19.
In one year, The Salvation Army in the Western Territory served more than 6 million meals, beverages and snacks, provided more than 600,000 nights of lodging (plus another 1.6 million nights through rental and mortgage assistance) and offered emotional and spiritual care some 339,000 times.
In 1954, President Dwight D. Eisenhower declared the annual week in May a time to celebrate The Salvation Army's work in the United States. He acknowledged the organization as a "symbol of wholehearted dedication to the cause of human brotherhood."
That service to others only magnified throughout the pandemic as The Salvation Army has continually, creatively responded to old needs in new ways. This report details the impact of The Salvation Army in each of the West's divisions, from Hawaii to Alaska and everywhere in between.
As Territorial Commander Commissioner Douglas Riley said: "We see the future changing every day—and as it does, I am consistently encouraging our ranks to think outside the box but within the shield."
---
Do Good:
You've probably seen the red kettles and thrift stores, and while we're rightfully well known for both…

The Salvation Army is

so much more

than red kettles and thrift stores. So who are we? What do we do? Where?

Right this way

for Salvation Army 101.

Are you best suited to join the Fight for Good in disaster relief? Mental health? Social justice?

Take our What's Your Cause quiz

and discover where you can make the biggest impact today. 

What is

National Salvation Army Week

?