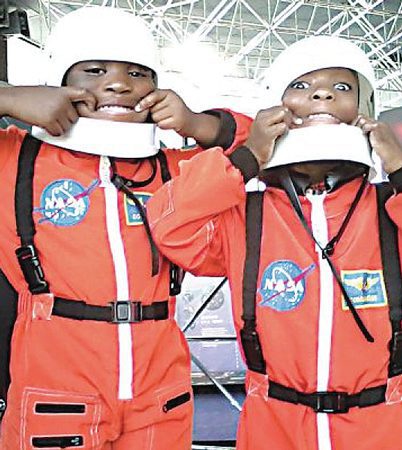 STEM program stimulates Philly youth
A new science club directs students to career success.
The Salvation Army of Greater Philadelphia is helping students get ahead of the curve through its Science, Technology, Engineering and Mathematics (STEM) program.
The Salvation Army launched its STEM program in 2006, funded in part through the Department of Education 21st Century Learning Center. Its purpose is to help kindergarten through eighth-grade students earn higher marks in school and introduce them to potential high-demand careers in math and science. The program, which is utilized by the Philadelphia Temple Corps, West Philadelphia Corps, and Philadelphia Tabernacle Corps, offers students hands-on activities such as constructing volcanoes and building molecular diagrams out of toothpicks. This month, The Salvation Army is launching a STEM monthly science club that will be held the second Saturday of every month until April 2014.
Eileen Hence, director of city education programs and compliance for The Salvation Army Greater Philadelphia City Operations, said that parents of children in the STEM program are "ecstatic" about how much it has helped their children.
"Many of our 21st Century students have actually jumped half of a grade or a full grade since being in our program," Hence said. "One of our strengths is that students we've had for four years are still coming back to the program. So we're actually now seeing our progress, the fruits of our labor over a period of years."
In an effort to spread awareness of its STEM program, The Salvation Army hosted its second annual Summer Science Fair in August at the Philadelphia Temple Corps. The event celebrated the achievements of students in the program and gave them a platform to showcase projects that they worked on over the summer.
Shirley Travis, STEM facilitator, said it's her job to make science fun, whether by turning popsicle sticks into multiplication problems or teaching kids how plants grow.
"[STEM] broadens their interests outside of school," Travis said. "So as long as the kids keep coming, I'll keep teaching them. I want to make it enjoyable but also a learning experience."
In August, several students in the STEM program took a trip to the NASA Goddard Space Flight Center in Greenbelt, Md. Hence said she hopes to continue the partnership with NASA, which may take part in next year's STEM Summer Science Fair.
"When we talk about The Salvation Army, we're really talking about the whole person," Hence said. "It's not just about spiritual and physical well-being, it's educational well-being as well. We're guiding our young people not only toward a career, but excellence in a career."