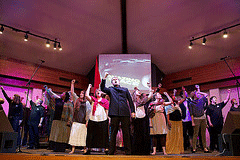 Songster reflects on "Amazing Grace" tour
Pasadena Tabernacle Songsters share their musical ministry in Australia and New Zealand.
By Aleen Bradley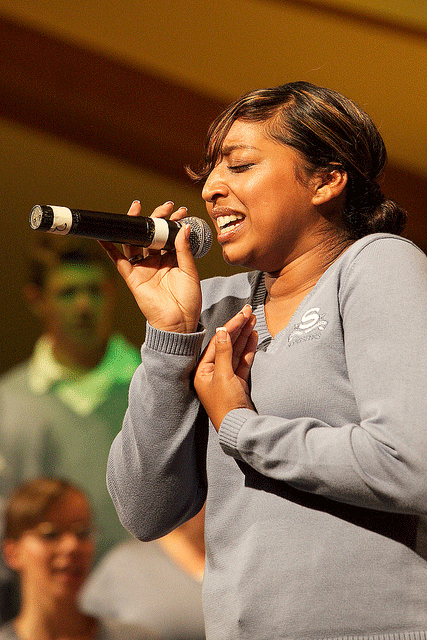 When I awoke on the morning the Pasadena Tabernacle (Calif.) Songsters were to leave for Brisbane, Australia, on the "Amazing Grace" tour, I asked God to reveal his grace to us in new ways for every day that we were gone. I could not have imagined the gifts in store for us, even while knowing how much more God gives to us when we pray our simple prayers.
If you know anything about our group, you will know that it is only by God's grace that all of us made it onto our very first flight and every subsequent flight (aside from our scheduled home departure, due to a volcanic ash cloud) and into Australia and New Zealand with only some difficulty.
We had arrived! Being in a different part of the world, where much of God's creation has been preserved, allowed us to experience the gift of God's creation. Introducing the theme of grace each night of the tour, Kendra Holly reminded us, "Creation is grace." The earth and all that is in it belongs to the Lord, but he has given it to us so we can wonder at it and care for it on a daily basis. Creation sang to us of the glorious riches of a sovereign Lord.
The riches didn't stop. We found that upon arrival in Brisbane, and, in fact, at each venue, what a gift of grace it was to be welcomed into a family of Salvationists. A feeling of instant connection exists between Army folk with a sense of being welcomed home that is incomparable. Being able to worship with believers and encourage one another on a daily basis made us aware of the riches God gives us in love of one another—that love carries to every corner of the globe. We even received a beautiful letter from the men's Bible study fellowship in the local prison of Wellington, New Zealand, encouraging us as we spread the gospel message, which was a staggering reminder for me of the redemptive power of God's grace once and for all.
Of course, there were the concerts themselves. Despite the fact that the songsters had practiced the program well over 100 times at various stages of tour development, it seemed that over the tour's six concerts, one couldn't help but be "amazed" again and again by the message of grace. Though we came to challenge, encourage and inspire, our hearts were poured into quite as much as we looked into the faces of hundreds yearning for closeness with their Savior and experiencing some of that closeness through the music we made.
That's the point, isn't it? As Major Mark Nelson noted during our first Sunday morning meeting in Brisbane, "How can we become the masterpiece God created us to be if we are only mildly impressed with God's grace?"