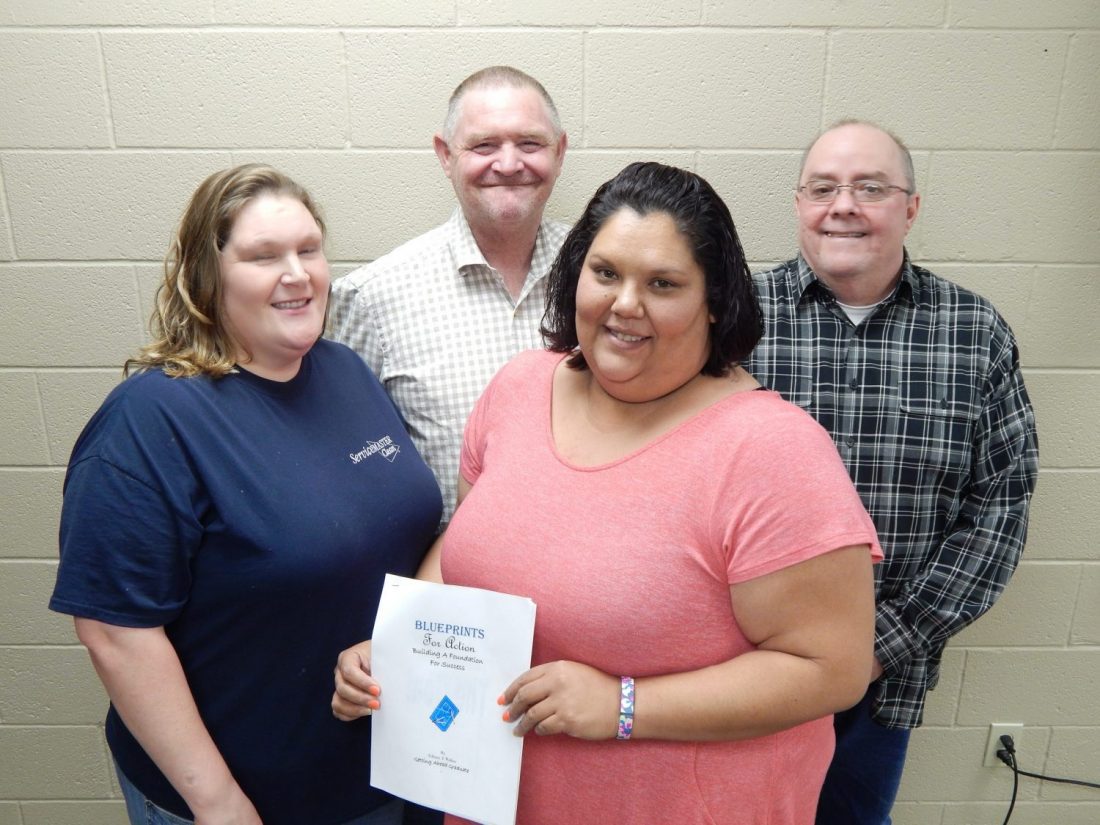 Shawnee Corps forms new anti-poverty strategies
What can someone living in poverty teach a community about poverty? A great deal, one city finds.
In the summer of 2012, Captain Philip Canning was plagued by a simple yet profound question: "Is The Salvation Army 'doing the most good' in helping the residents of Shawnee, Okla., achieve economic sustainability?"
To him, the answer was a clear "No."
In response, the Shawnee Corps launched an initiative in fall 2013 to build community sustainability, which they called Neighboring 101. The corps based it on the concepts and framework found in "Bridges Out of Poverty," a 2009 book exploring strategies for building financial, psychological, spiritual and social resources for individuals and the community. Under the corps' direction, Neighboring 101 brought together various social classes and sectors across Shawnee to address four root causes of poverty: individual choices and behaviors, community conditions, exploitation, and public policy.
The first step was recognizing those receiving assistance as problem solvers in their own right and highly valuable resources to the community. The corps had a twofold strategy to achieve this. First, they sought to enroll under-resourced residents in a practical, 20-week "Getting Ahead" course, held at The Salvation Army and facilitated by Canning and Dena Wilson, a caseworker. Then, they worked to get graduates of the course involved as decision makers at the policy-making level throughout the community.
Recent graduate Tiffany Walker testified to the impact of Neighboring 101 on her family. "I was convinced I was a failure," she said. "I now recognize that I am of value and have something to offer. Getting Ahead and Neighboring 101 have changed the course of life for my family."
After graduating, Walker was invited to join the Neighboring 101 steering committee, where she suggested the committee offer more support to graduates. In the weeks following her graduation, she watched many of her classmates struggle to implement the new concepts into their lives. So, with the support of the corps, she developed an eight-week follow-up curriculum called Blueprints, designed to fill the gap between comprehension and application.
The Shawnee Corps launched Blueprints in January. Facilitated by Walker and fellow graduates Brandi Collins, Joe Akins and Craig Lewis, the pilot program focused on identifying achievable goals, time management, relationship-building and "closing back doors," otherwise known as eliminating excuses.
The curriculum thereby takes the principles of Getting Ahead and explores them in a more detailed and personal way, while further encouraging participants to remain involved in the community and Neighboring 101 initiative.
Neighboring 101's by-the-community, for-the-community approach is key to its success. Steve Palmer, Neighboring 101 community coordinator, said, "The power of the class comes from peer teaching. There is immediate buy-in from the class participants, because the people leading have walked, and may even be walking, in their shoes. There is a common understanding between facilitator and participant."
Getting Ahead graduate and Blueprints co-facilitator Joe Aikens represents another example of an overlooked community resource. In 2013, Aikens was homeless and living in The Salvation Army emergency shelter in Shawnee. Just three years later, anyone who walked through the doors of The Salvation Army on Feb. 16 would have seen Aikens teaching leaders from the education, nonprofit and finance sectors why people in poverty feel uncomfortable interacting with organizations, institutions and individuals that operate in the "middle-class" norm. He shared insight on better helping under-resourced individuals feel more comfortable interacting with organizations.
It's a departure from where things stood in 2012, when local media and community meetings in Shawnee were dominated by the growing problem of poverty. "[That year] was the low point for our community," Canning said. "Now, in 2016, it's a totally different story. We still see the impact of poverty on our community, but we have generated hope for brighter tomorrow by working together across economic boundaries."  
The Shawnee Corps credits this shift to a simple formula: make sure every voice is heard, everyone feels valued and everyone believes they can make a difference.
"These same resources reside in every community," Canning said. "Will we all tap into them?"