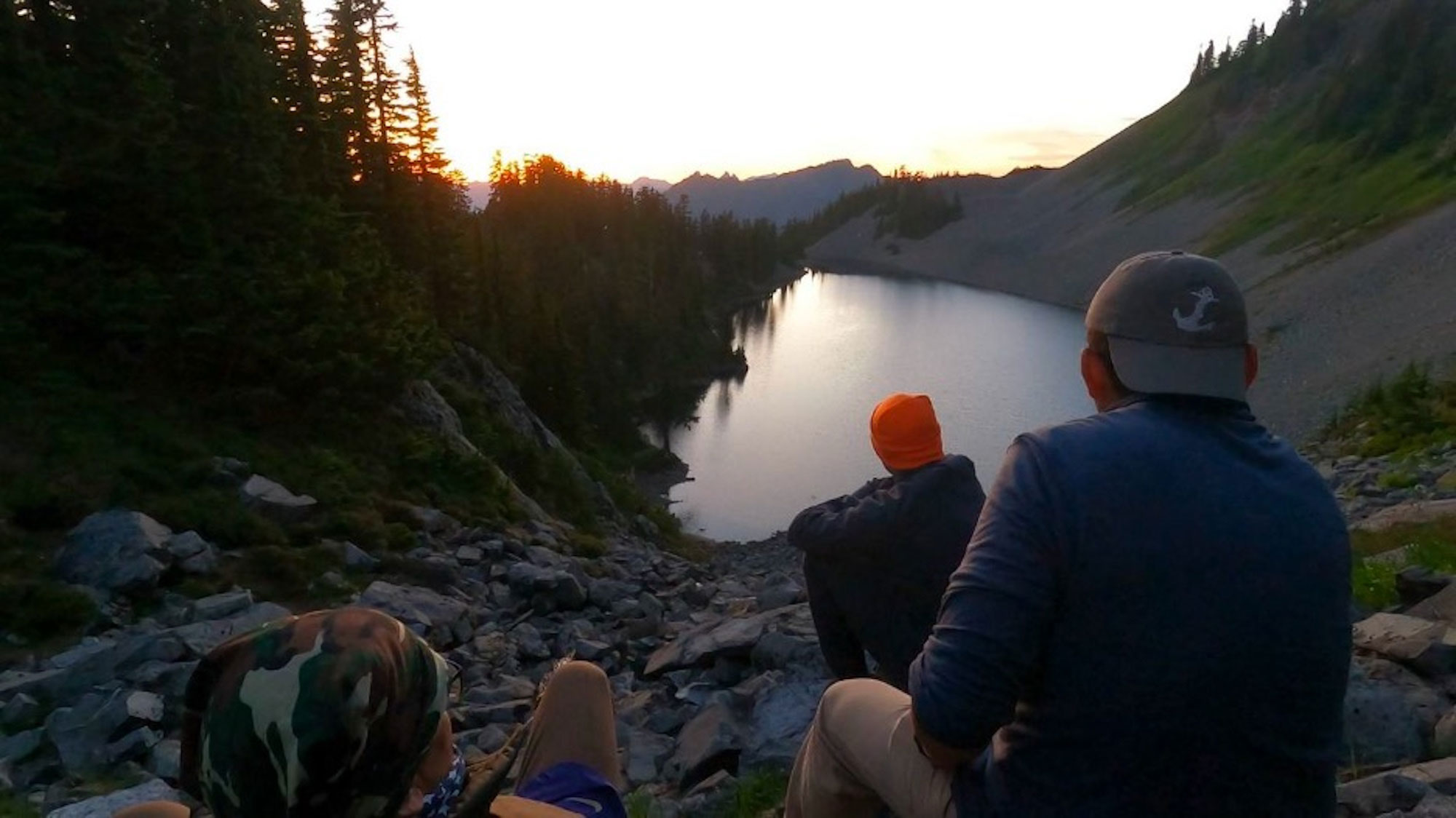 Seattle ARP grad helps men find 'personal transformation' through fitness
After conquering the grueling 2,650-mile trek of the Pacific Crest Trail, James Ihrig returned with a newfound sense of purpose. A graduate of The Salvation Army Seattle Adult Rehabilitation Program (ARP), he was determined to share the lessons he learned during his journey with others, particularly with those facing their own battles in addiction recovery.
Ihrig's love for hiking and physical fitness became integral to his work with men in recovery. Every week, he hosts a "Fun and Fitness" group for participants in the Seattle ARP.
"It's not just about exercise; it's about fostering camaraderie, teamwork and personal transformation," he said.
Through it, he organized a "Fun and Fitness Challenge." The challenge, held over the summer, wasn't just about physical fitness; it was a holistic experience aimed at nurturing the mind, body and spirit. Participants competed in a series of physical fitness tasks, but what set this challenge apart was its focus on spiritual awakening.
For the men in the program, the challenge symbolized more than a physical test of endurance; it was a spiritual journey toward recovery and self-discovery. They saw Ihrig as a living example of transformation and hope, and they were determined to follow in his footsteps.
The challenge culminated in a race at Green Lake, a lake with roughly a 3.5-mile circumference. From there, top performers earned a prize: an overnight adventure on the first 15-mile stretch of Section J of the Pacific Crest Trail. For these men, it was an opportunity not just to hike but to embark on a deeply spiritual adventure, much like Ihrig had done.
Ihrig accompanied the top performers, four men from the program, into the wilderness. It was a transformative experience that allowed them to connect with nature, confront their inner demons and find purpose in their recovery journey. Their hike was punctuated by moments of self-reflection and camaraderie, as they shared their stories and encouraged each other to keep moving forward.
But Ihrig's journey has always been about more than personal achievement.
"For me, it's about giving back and guiding others toward hope and healing in the midst of their struggles," he said. "Someone did it for me, it's just what we do."
He understands that the path to recovery is not a solitary one, but a collective effort fueled by determination and a shared sense of purpose.
After returning from his PCT adventure in 2020, Ihrig took on a role as the Assistant Resident Manager of the Seattle ARP. This position allowed him to work closely with program participants, offering support, guidance and inspiration. He became a living testament to the possibility of transformation and recovery, showing others that there is hope for a brighter future.
As he continues to impact the lives of those he works with, he also has his sights set on new horizons. He dreams of becoming a bestselling author, and is working toward financial success— not for personal gain, but as a means to further support those in need.
Ihrig's next hiking adventure is on the Continental Divide, a journey that holds the promise of new challenges and spiritual growth. He sees each step of the way as an opportunity to inspire and uplift others, just as he was once inspired during his own recovery.
---
Do Good:
Are you best suited to Do Good in disaster relief? Mental health? Social justice? Take our What's Your Cause quiz and discover where you can make the biggest impact today.
What are the simple, soul-filling ways you can upgrade your time, even if it's just a few minutes? Get the Joy-Filled Toolkit and make a plan for joy with a printable 12-week joy planner and mini-workshop podcast to help you make the most of each moment.