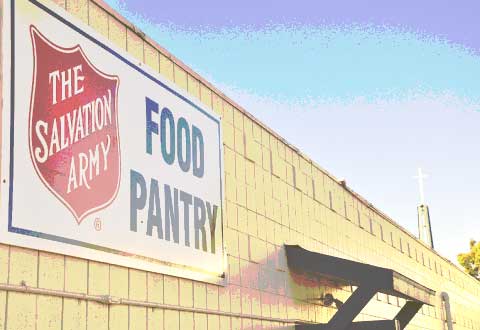 Salvation Army, top charities commit to fight poverty
A roundtable discussion is planned for mid-February.
Catholic Charities USA (CCUSA) organized leaders from Feeding America, Save the Children, The Salvation Army, National Alliance to End Homelessness, Lutheran Services in America, United Way and The Alliance for Children and Families to work together in 2014 to educate, innovate and act to reduce poverty in communities across the country.
"On this day, 50 years ago, in his first State of the Union Address, President Lyndon Johnson declared an unconditional war on poverty in America," said Rev. Larry Snyder, president of CCUSA. "Now, 50 years later, ample evidence suggests that the war is far from over. The partnership announced today will explore tangible opportunities to work together throughout 2014 to support each other's poverty-reduction initiatives."
Each organization agreed to a set of poverty reduction strategy principles for 2014 drawn up by CCUSA:
*educate the public about the everyday challenges facing the more than 46 million people living in poverty in America today;
*highlight innovative solutions to poverty by connecting local practitioners with national leaders; and
*act to reduce poverty in communities across the country using newfound knowledge and techniques.
"The Salvation Army has been committed to tending to the physical and spiritual needs of the poor since its inception, serving more than 30 million people in need each year in the United States," said Commissioner David Jeffrey, national commander of The Salvation Army. "We are honored to be working alongside other organizations that share our commitment to serving the underserved and solving the root causes of poverty to break the cycle for good."
The organizations also announced their intent to convene a roundtable discussion on reform in February.