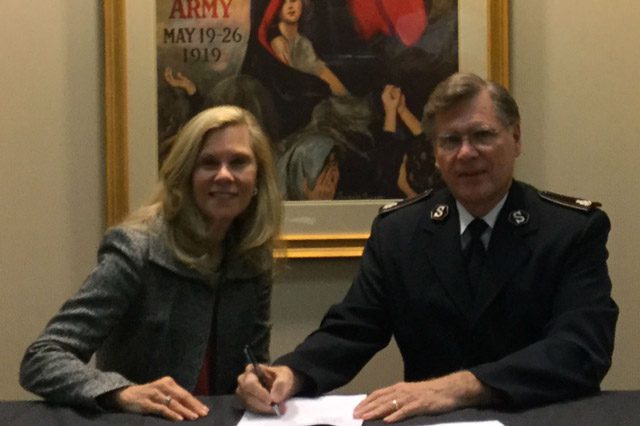 Salvation Army tackles pediatric dental disease
National Headquarters strikes partnership with America's ToothFairy: National Children's Oral Health Foundation
The Salvation Army's National Headquarters recently partnered with America's ToothFairy: National Children's Oral Health Foundation to address the issue of pediatric dental disease, one of the most prevalent illnesses affecting children in the U.S.
Joining efforts to maximize resources and impact on the health of underserved children, the initiative will focus on rescuing children from potentially debilitating, yet preventable, tooth decay through oral health education, awareness building, and expanding access to preventive services and treatment.
The Salvation Army also participated in the America's ToothFairy Smile Drive—a national campaign held throughout February, National Children's Dental Health Month, to collect toothbrushes, toothpaste and other oral care products for underserved children.
"The Salvation Army is committed to addressing the most basic human needs, of which health is one of the most important," said National Commander Commissioner David Jeffrey. "We look forward to collaborating with America's ToothFairy to raise awareness of the devastating impact of pediatric dental disease and to ensure the children and families we serve have access to quality, affordable oral health resources and services."
More than 40 percent of U.S. children have dental cavities by the time they reach kindergarten, and one in five go without dental care. Left untreated, severe tooth decay can lead to malnourishment, anemia and life-threatening secondary infections.
"We are very proud to partner with The Salvation Army, recognizing their vital contributions to the health and wellness of families across our nation," said Fern Ingber, America's ToothFairy president and CEO. "We can think of no better partner in our effort to serve children and families in need."