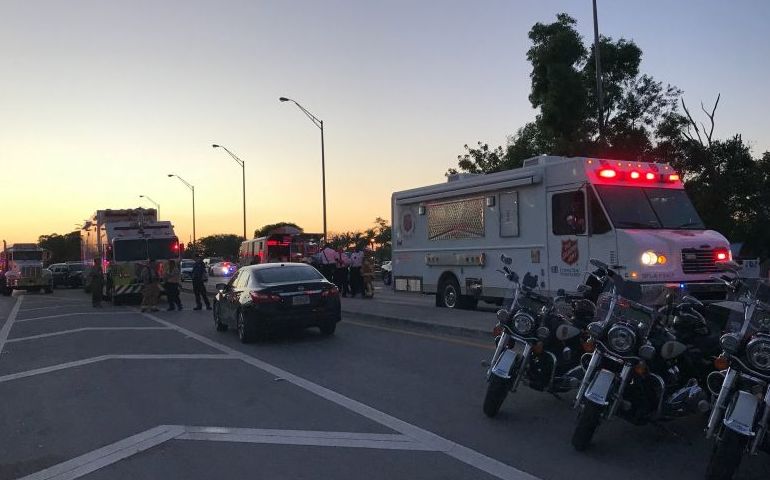 Salvation Army supports responders after FIU bridge collapse
The Salvation Army Miami-Dade Emergency Disaster Services team arrived at the site of a bridge collapse near Florida International University (FIU) to serve first responders.  
Raymond Boyd, local disaster services coordinator began distributing water, coffee, and snacks to responders who had been on the scene since 2:30 pm.  
The $11.4 million pedestrian bridge, which was under construction, collapsed onto vehicles that were stopped at a traffic light resulting in multiple fatalities.
The walkway was intended to save lives, after an FIU student was killed while crossing the road last year.
Florida Gov. Rick Scott released additional state-wide personnel to help support the response and recovery efforts.
Captain Enrique Azuaje, The Salvation Army Miami-Dade Area Commander, who led the Southeast Florida response to Hurricane Irma and responded to the shooting at Stoneman Douglas High tragedy just last month, was once again on the scene.
"As soon as we arrived on scene we were being asked for water and meals," Azuaje said. "We are proud to support our first responders wherever and whenever we can."
The Salvation Army will continue to serve with first responders for the next few days as officials attempt to recover the bridge and the lives that were lost as the bridge collapsed.

The National Transportation Safety Board said it would investigate the collapse.