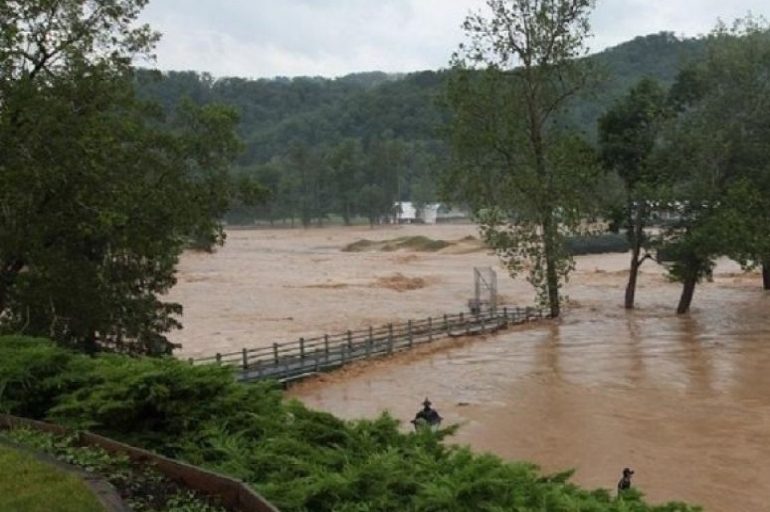 Salvation Army steps up response to 'unprecedented' West Virginia flooding
Historic disaster comes in a year already marked by an abnormally high number of incidents.
By Charles Nutt –
As heavy rains are expected to return to flood ravaged West Virginia, The Salvation Army is significantly stepping up its relief response across the beleaguered state.
In the wake of last week's historic flooding, at least 24 people dead are confirmed dead and several missing. Salvation Army officers and volunteers are currently working alongside other emergency agencies to provide food, water, and other services to flood victims and first responders.
Two Salvation Army canteens and volunteer teams have deployed to Clendenin and Richwood, W.Va., to help with feeding and hydration for emergency responders and flood victims, and to distribute cleanup kits as needed.
"Our thoughts and prayers are with the communities and victims affected by this unprecedented flooding, as well as the emergency personnel working in dangerous conditions to save and protect people," said Major Mark Craddock, director of emergency and disaster services for The Salvation Army's Maryland and West Virginia Division. "Our teams are prepared to provide nourishment, cleanup assistance, and emotional care to those who are undoubtedly devastated by this tragic event."
The flooding began Thursday when nine inches or more of rain fell on parts of West Virginia in six to eight hours. Forty-four counties, primarily in the southeastern part of the state, were under a state of emergency on Thursday night. Three counties have now been declared federal disaster areas. "This is likely one of the worst disasters the state has ever seen," said Jeff Jellets, disaster coordinator for the southern territory.
This latest event comes in a year in which EDS teams have already responded to an abnormally high number of major floods around the territory. "We have been on the disaster-a-week program since New Years," Jellets added.
More Salvation Army canteens were expected in Charleston, W.Va., by Sunday evening, and will be deployed to serve in Rainelle and White Sulphur Springs in Greenbrier County and Nicholas County, providing feeding, fresh water, cleanup kits, counseling, emotional and spiritual care, and other critical services. Over the weekend, officials also began recruiting additional disaster personnel from outside the division.