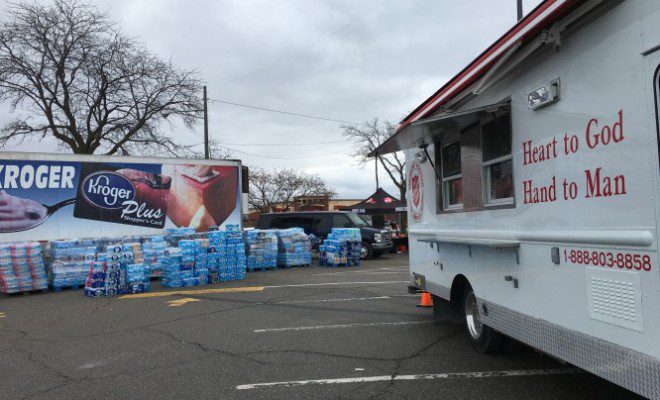 Salvation Army responds to water contamination in West Virginia
"Do Not Drink" advisory may remain in effect for weeks.
The Salvation Army Florida Division is shipping two tractor-trailer loads of water out to a West Virginia community after contamination was identified in the local water supply.
Officials in Vienna, W.Va. requested the Army's assistance, including delivering water to the elderly and shut-ins. Schools in the town have closed today and residents are stocking up on bottled water as city and county officials swiftly respond to a health advisory released Thursday by the U.S. Environmental Protection Agency. In response to the presence of elevated levels of the chemical C8,  the EPA has issued a "Do Not Drink" advisory for the city. This advisory may remain in place for weeks.
Major Mike Morton of The Salvation Army's Parkersburg, W.Va. Corps is coordinating with local officials regarding distribution of the shipment, which is expected to arrive on Monday.