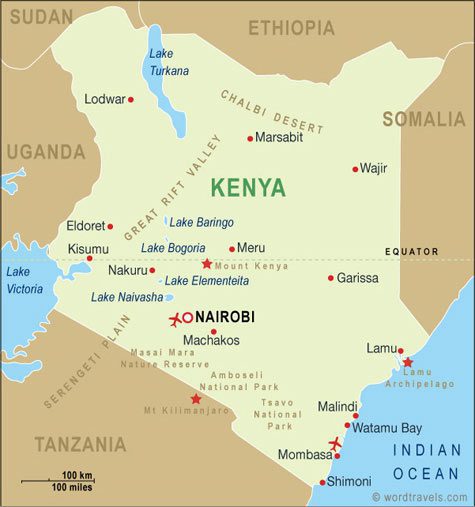 Salvation Army provides water to drought-hit communities in Kenya
As the drought crisis in East Africa causes worldwide concern, The Salvation Army is responding to the situation using its local knowledge and personnel to provide immediate relief. There is currently no Salvation Army work in Somalia or Ethiopia so the focus for now is on northern Kenya.
Assessments carried out by The Salvation Army's Kenya West Territory and government sources have shown that the nomadic people of the Turkana region of northern Kenya face widespread starvation. Three rainfall seasons have failed, livestock has died, milk production has dropped and food stocks are depleted.
Water is scarce, with people in the region having to travel on average more than three kilometres to access water. Schools are closing because they lack funds to pay food and water bills.
The Salvation Army is initially addressing the water situation, using water tanks (known as bowsers) pulled by tractors. The tractors and bowsers were bought in 2005 as part of a previous International Emergency Services project. Water will be collected from boreholes and large water tanks on Salvation Army propeties and taken to communities and schools in Turkana.
Funding of almost $50,000 provided through International Headquarters will cover fuel and maintenance costs for two tractors for six months, as well as paying staff costs for drivers and assistants. Some of the funds will improve storage facilities of schools and villages. The project's implementation follows consultation with the Kenyan Government, local officials, the Red Cross and Oxfam.
The scheme will provide around 5,000 villagers and 2,000 schoolchildren with clean, safe water. This will have further benefits of decreasing the distance traveled to fetch water and reducing the risk of women being abused as they seek water in isolated locations.
The Salvation Army's two Kenya territories are continuing to monitor the situation in the north of the country. Representatives of The Salvation Army's International Emergency Services are preparing to head to Kenya to help with further assessments and preparations.
Report from International Emergency Services, International Headquarters