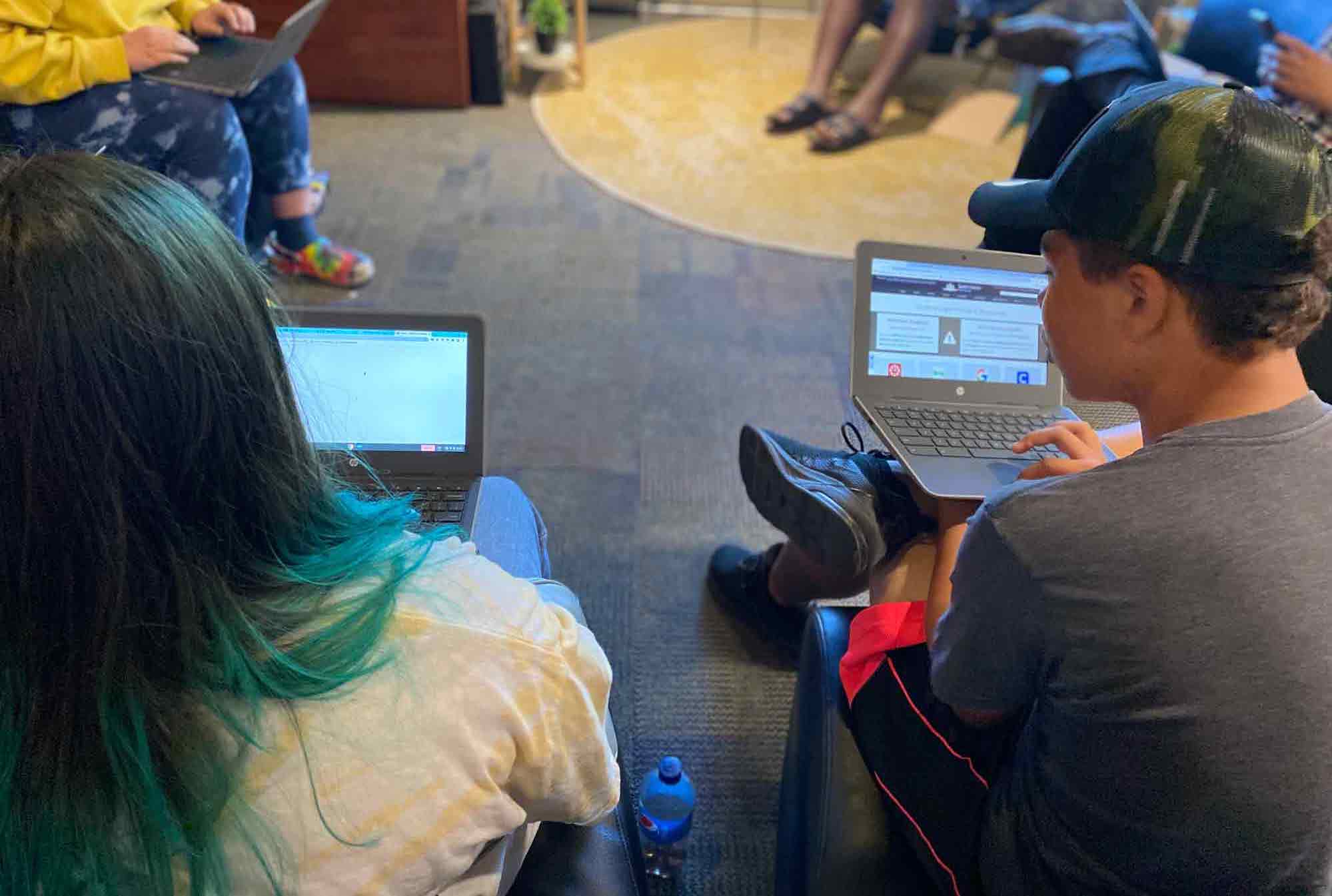 Salvation Army 'Next Steps' offers what high school doesn't for teens in Salem, Oregon
The Salem Kroc Center offered a four-week life skills program for high school students.
You've probably heard it: "High school—it didn't teach me anything that I actually use!" Perhaps you've even said it yourself.
To fill the gaps often felt after graduation, The Salvation Army Salem (Oregon) Kroc Center offered "Next Steps," a free, four-week intensive program for teens focusing on foundational life skills and providing hands-on opportunities to integrate those skills. The program, which took place weekdays Aug. 1 through 26 from noon to 2 p.m., covered a specific topic each day.
"The Next Steps program is about the baseline skills that everyone needs to not only enter the workforce but also to go beyond the workforce right into everyday life," said Clay Dunklin, Fine Arts and Education Coordinator for the Kroc Center. "If we're only preparing them for work, but we're not preparing them for real life, then how much good have we really done?"
To that end, the program included sessions on financial planning and credit, apartment hunting, home care and maintenance and car maintenance, as well as resume writing, mock job interviews and a Kroc Center job-shadowing day.
"We're excited about the Next Steps program at the Salem Kroc Center," Salem Kroc Center Corps Officer Captain Quinton Markham said. "It presents a fantastic opportunity for The Salvation Army to connect with young people in our community in their desire for career development and employability skills."
Dunklin gives Christina Vasquez, Fine Arts and Education Rebound Program Lead, credit for developing an "extensive and robust curriculum." Although they co-taught many topics, they brought in experts, too.
"On our financial days, we had a couple of folks from a local credit union come in," Dunklin said. "We weren't just relying on our own knowledge…we really wanted some folks who could share real expertise in those areas."
Dunklin said they sought to create a "collaborative environment, one that values discussion over lecture." He and Vasquez wanted to provide a level playing field, a platform where everyone could learn together.
"It really is about how we relate to the kids," he said. "They're in school so often, and so many of the kids in this program…don't even want to go to school. So why would we replicate a classroom kind of environment?"
Dunklin said they had several conversations about setting up the different sessions as individual workshops rather than as a prescriptive curriculum, thus allowing students to come and go if they so desired, based on their interests. And that's what they did. The program included 14 participants, with a core group of eight who attended most sessions.
"Teenagers—they're going through that transition in life, where they're trying to figure it out themselves," Vasquez said. "Giving them the opportunity to be independent and drive their own learning, that helps them think better, and it helps build better relationships."
Dunklin and Vasquez encouraged the teens to open up and talk about what they want to do in the future. For instance, if they want to go to college, that takes a certain kind of financial planning; if they want to go straight into the workforce, that's a different conversation.
"We really wanted to try as much as we could to personalize it for each individual kid," Dunklin said.
For the job-shadowing day, 12 Kroc Center employees representing various departments—membership, human resources, business, lifeguards, camp counselors—volunteered to be shadowed by Next Steps students.
"They really got to see what it's like to be on the job," Dunklin said. "And we actually have two or three of our core group who want to be lifeguards here…That was a huge win for us."
He also noted how the group dynamics changed over time.
"Day one, the first question I asked was, 'Who's here because they're excited about this?' Two people raised their hands," Dunklin said. "Then I asked, 'Who's here because someone made them come here and they were dragged along?' Pretty much the whole rest of the group raised their hands."
Things changed, though, as relationships developed among the students. Pretty soon, at lunchtime, they were sharing stories and getting to know each other.
"They're loud; they're energetic…they've really developed," Dunklin said. He noted two of the students who didn't know each other before the program—one a high school senior and one a freshman—began working out together after class.
Vasquez also noticed the growing relationships. "I've seen kids exchange phone numbers," she said. "They hang out after class; they stay later than they need to just to have fun."
Fifteen-year-old Maddie Kleiber didn't know anything about the Kroc Center when her mother signed her up for Next Steps after hearing about it from a friend.
"When I first came, I thought it was going to be like a rigid, scheduled thing," she said. "But it's really relaxed…We kind of do what feels best, but we always get the work done. And just meeting the people here has probably been the best part."
Maddie found the sessions on resume building and mock interviews the most helpful. "It's very real world and something you can take everywhere you go," she said. "You have to make a resume and have an interview everywhere you try to get a job."
She doesn't plan to desert the Kroc Center now that Next Steps is over.
"The people [here] are very nice," she said. And it's a very welcoming environment. I will definitely be coming back for Rebound."
Rebound is the Kroc Center's after-school teen student drop-in program and the umbrella under which Next Steps operated.
"Through the Rebound Program, our center is improving the way we provide avenues for making spiritual, physical, educational and emotional connections and for building healthy peer relationships," Markham said. "Many of the kids we see need that extra support to keep them on the right path and to prevent them from slipping through the cracks. That's why we are here, and that's what we are accomplishing."
Next Steps made it easy for the kids to keep coming to the Kroc Center by offering them a free membership.
"That plays into the social/emotional component," Dunklin said. "They can come here and hang out and make friends and get exercise—and just have a safe space where they can really build community with their peers that's outside of the pressures of a school system. So [Next Steps] is more than just a four-week class. It's really about their lives and how we can invest in the whole person, and who the whole person is and help them to build better futures."
---
Do Good:
Caring Magazine is a magazine from The Salvation Army for people who care. People like you! Subscribe to the list and join 23k+ people who care. You'll get weekly inspiration sent right to your inbox in the Do Good Digest.
Life is busy, but you can do good right where you are, and The Do Gooders Podcast is here to help. Get expert tips for ideas to make an impact—from what it means to do good, to where to discover joy, what it is really like to be homeless or how to raise kind kids. If you want to be inspired and find tangible tips for simple actions you can take for good, subscribe today and never miss an episode.
Find out more about how The Salvation Army's Kroc Centers meet community needs.