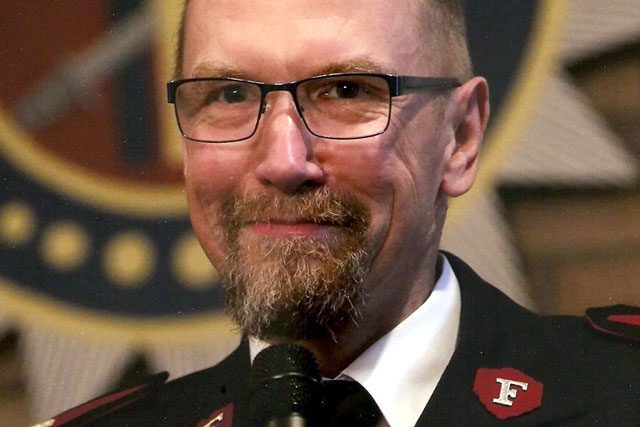 Salvation Army officer survives Istanbul terrorist attack
Lt. Colonel Jostein Nielsen sustained a knee injury from the explosion, but will undergo surgery tomorrow.
A Norwegian Salvation Army officer was injured in a suspected terrorist attack in Istanbul, Turkey, that killed at least 10 people and wounded 15 more earlier today.
Lt. Colonel Jostein Nielsen, 59, said his knee was pierced by shrapnel from an explosion and will undergo surgery at a local hospital tomorrow.
Nielsen, who serves as chief secretary for The Salvation Army Eastern Europe Territory, told Norway's TV2 that he and his wife were sightseeing in the Turkish city when a bomb went off.
"I first heard a bang that I think is what detonated the bomb," Jostein Nielsen said. "After that came the real bang. I felt that my knee stopped working. There were human remains all over the place."
His wife, Lt. Colonel Magna Våje Nielsen, was not injured.
"It was a great shock," Magna Våje Nielsen told TV2. "One does not think that such things will happen when you are sightseeing."
The doctors "believe that I will be able to walk again," Nielsen said. "I appreciate that."
Jostein posted an update from his hospital bed in Istanbul. Here is an excerpt from what he wrote:
"On the road to Suleman monument we talked about God's infinite kindness to us who were allowed to experience beautiful Istanbul as an added bonus. A minute later I slammed it and I'm alive. My thought was: what can God use this for? From my hospital bed I've got to talk to so many people including the National Health Minister, Minister for Tourism, many reporters and was able to testify that the only thing that can overcome hatred and terror is God's love through us."