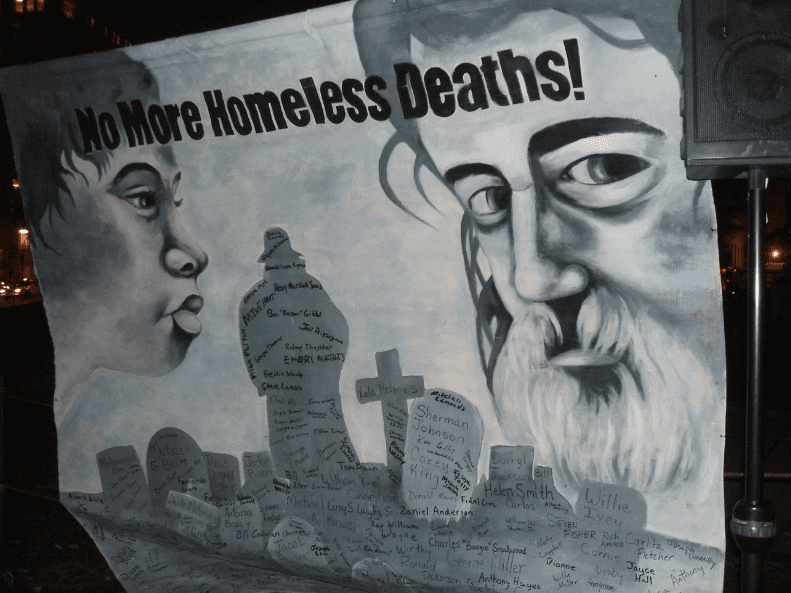 Salvation Army holds homeless memorial service
There is no official tracking of homeless deaths in many communities.
As part of National Homeless Persons' Memorial Day, The Salvation Army in La Crosse, Wisconsin, remembered the lives of those in the community who have died while homeless in the past year.
The La Crosse Corps held a moment of silence and candlelight vigil for 12 individuals—as young as 20 and as old as 82.
As The Salvation Army works to address the issue of homelessness, Corps Officer Major Jeff Richardson, says the service is a reminder of the work ahead.
"It's always meaningful to remember the friends that we've met who have come in from homelessness and we built a relationship with, and they've gone on before us," Richardson told WKBT-TV. "It's always good to take a few moments, particularly this time of year, to remember them."
The National Coalition for the Homeless, the National Consumer Advisory Board and the National Health Care for the Homeless Council encourage communities to host public events on or near Dec. 21, to remember their neighbors who have died in part to homelessness in the past year. National Homeless Persons' Memorial Day takes place each year on winter solstice, the longest night of the year.
Anyone can coordinate an event including advocates, service providers, organizations, homeless and formerly homeless individuals, religious leaders, city representatives, students and concerned citizens.

The Salvation Army of La Crosse has held the service every year since 2009.