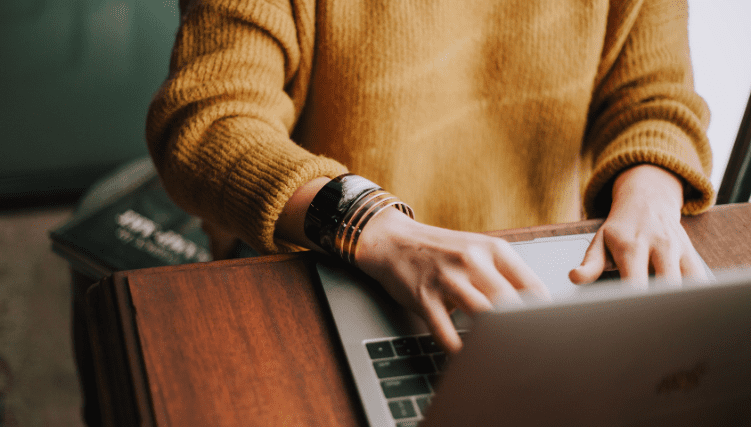 Salvation Army builds connection through online learning experiences
With the pandemic still very much present and opportunities for traditional activities limited, Salvation Army Golden State Divisional Commander Major Darren Norton longed to bring a sense of community back to The Salvation Army's corps in the San Francisco Bay Area—especially since most corps remained unable to meet in person. From this, a new virtual learning series was created: the Impact Learning Labs. 
Impact Learning Labs sessions take on a seminar structure and are focused on impact. They are supplemental to the corps' Bible studies and worship services, and are designed for corps officers, members and employees to come together and learn. 
"We're hoping we can come alongside the corps officers, support them in their ministry to their congregational people, connect one another to the greater Salvation Army divisions, inspire, educate, offer ideas, and just bring people together for some opportunities to learn and grow," Norton said. "We want to come alongside with other opportunities to develop [people] in leadership and other ways." 
Three Impact Learning Labs have already taken place: Sunday School Training in February, and Financial Peace University Introduction and Salvation Army 101 in March. Upcoming sessions include Social Services and Salvationists April 17, Spiritual Gifts May 15, and Spiritual Formation June 19. 
"Our tagline is: encourage, equip, empower. That's really the goal is to encourage our corps members and corps officers, and our folks that work with us in ministry. We want to equip them. We want to give them the tools they need," said Major Dianne Madsen, Golden State Divisional Secretary for Program. "And also [we want] to empower. We want people to feel like they have the knowledge that they need to go out and put this all into practice. So that way they can impact their corps, their community, and the world for the purposes of the Lord, and so that they can share the information that they learned and live it out." 
Every session is held virtually via Zoom with translation available in multiple languages, including Spanish and Korean.  
"That's an important element to us—to reach out to the entirety of our division, not just English speakers, but other folks so that they can have the same opportunities to learn, develop, and grow," Madsen said.  
Instructors for the sessions include Commissioner Colleen Riley, Territorial President of Women's Ministries; Major Nigel Cross, College for Officer Training at Crestmont Training Principal; Captain Clinton Trimmer, CFOT Education Officer; Pat Riley, Territorial Social Services Program Specialist; and Captain Mary Kim, Evanston (Illinois) Corps Officer (USA Central Territory). 
"We try to hit a variety of topics that would be interesting to people and ask different leaders to lead. One of the great things about Zoom is you don't have to be right there. You can be anywhere in the world," Madsen said. "These are top speakers [who are] knowledgeable in the field. Let's utilize the internet as a tool to open some new experiences and really expose people to new opportunities and new venues for learning." 
Madsen said attendance for the first few Impact Learning Labs have averaged 35 to 40 attendees, and their response to the seminars have been positive. Some attendees have even been from other divisions in the West. 
"People have been appreciative of the efforts and the topics and want to learn more," Madsen said. "I'm just hoping that we'll have more and more people log on, and not just log on to the class but to connect with the content and be able to translate that into action at their local unit."
After all the training sessions take place, the division will evaluate the possibility of continuing the Impact Learning Labs with new topics. For now, Madsen said the classes serve as an opportunity to help The Salvation Army understand the needs of those in its corps.
"My hope is that we will build a dialogue between our corps units and Divisional Headquarters to understand what exactly they want to be taught, [so] then we can provide that and we can continue to be a good resource for the field," Madsen said. "I hope that it continues on and that it grows."  
Ultimately, for Norton, the Impact Learning Labs are all about empowering and bringing the people of The Salvation Army together again—even if it has to be virtually for now.   
"Outside of the learning and inspiration is my hope that it will link people back into The Salvation Army family because there's been so much distancing," Norton said. "Really it's just about inspiration, education, and hopefully just creating within some of our soldiers a desire to step into service or to get back to helping and to action."   
---
Do Good:
Whether it's through opportunities with The Salvation Army or elsewhere, your gifts are needed.

You are needed

. If you choose to cultivate these nine habits of impactful volunteers, you will make a difference in the lives of others. When you strive to do good, you help build a safer world for all

and

give others a lasting display of the love behind your beliefs.

Get the guide on How To Be An Impactful Volunteer

and get in the Fight for Good today.

Get support from moms who are right there with you.

Join the Caring Moms Collective

and find

a place of low-pressure, high-encouragement love anytime you need it, whether you know it or not. Get in the group today at caringmagazine.org/moms.

Need some extra motivation to do good today?

Follow Caring Magazine on Instagram

for inspiring stories, podcasts and more to get you in the Fight for Good.