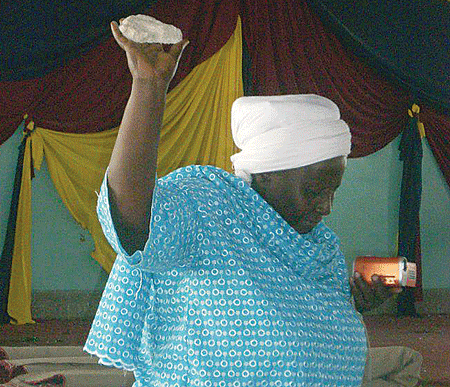 Rioters attack Mombasa Corps
Rocks and fire damage Salvation Army church in Mombasa.
The Salvation Army corps in Mombasa, Kenya, was among five churches attacked Aug. 27-28 by rioters who threw rocks through windows and set a fire on the property, causing the corps officer to flee the church with his injured wife and daughter.
"It was as if there was a war here. Stones were flying," said Herbert Kaduki, a church elder. "They were specifically targeting us."
The attack on the Army church happened after a radical Islamic preacher, Sheikh Aboud Rogo, was gunned down on the street in broad daylight by unknown assailants. It is believed the subsequent attacks on Christian churches were in retribution.
At The Salvation Army's corps, the majority of the damage was to the building's contents—especially the instruments and sound system—resulting from the fire.
The church has resumed worship services, with new corps and band flags, courtesy of Territorial Commander Commissioner John Wainwright. A "Mombasa Appeal Fund" (salvationarmy.org) is collecting monetary donations and used instruments for the corps.
Relationships within the community remain good and open-air services are taking place again, according to Lt. Colonel David Shakespeare, assistant chief secretary, Kenya East Territory. Church members are praying for those who committed the crime.
"The corps, and indeed the territory, have been enriched by expressions of concern and the promise of prayer," Shakespeare said. "The Salvationist community in Mombasa continues to reach out to their locality in the name and nature of Christ."