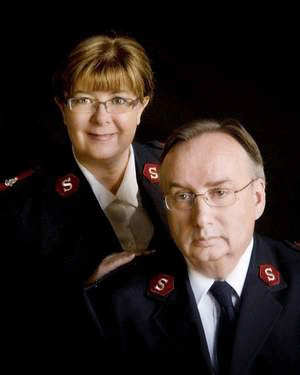 Retiring couple bids farewell to Salem Kroc Center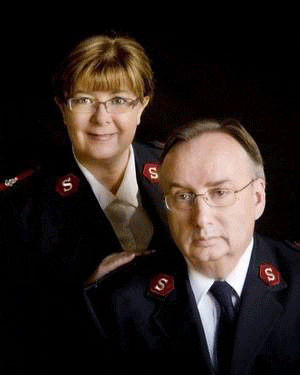 Majors Jerry and Donna Ames retire—again.
Majors Jerry and Donna Ames retired from the Salem, (Ore.) Kroc Center on Dec. 1—again.
Technically, the Ames retired in October 2009, one month after the grand opening of the Ray and Joan Kroc Corps Community Center in northeast Salem. They stayed on, however, to guide the center's development. Donna Ames has been the Kroc Center's executive director, and Jerry Ames the Marion/Polk county coordinator.
"We've been on post-retirement contract with The Salvation Army," Jerry Ames said. "We were asked to continue to help the Kroc Center get established and going. So, this seems like a good time to take the retirement plans that were on hold, move on to some other things, and let some new leadership come in and keep the Kroc Center moving forward."
The Ames, who have two adult children, will spend the holidays with their family. Their future plans include being with family and traveling. Their retirement home is in Keizer, Ore.
Former Mayor Janet Taylor said she has known the Ames since they came to the area more than five years ago when Salem was working on funding for a Kroc Center.
"I'm not surprised the Ames were ready to retire," Taylor said, "That was a big load, and they carried a big load for a long time."
Former Salem City Manager Bob Wells said the Ames fought for Salem to get a Kroc Center.
"Both of them were incredibly instrumental for bringing that center to Salem," he stated. Advisory Board member and past chairman Mike Morgan remarked, "The Ames are two of the best officers I have ever worked with. They are very dedicated and very kind. All the board members agree that they are wonderful leaders, committed to the mission of The Salvation Army."
"It has been an amazing five and a half years," said Donna Ames. "We have counted it a privilege to have served in Salem, to see the Kroc Center up and serving so many people, to see the corps grow, and to see the Army continue to serve the homeless and under-served of this community in a spirit of Christian love."