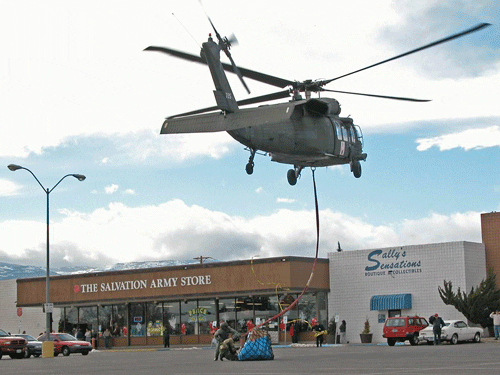 Reno ready for annual turkey drop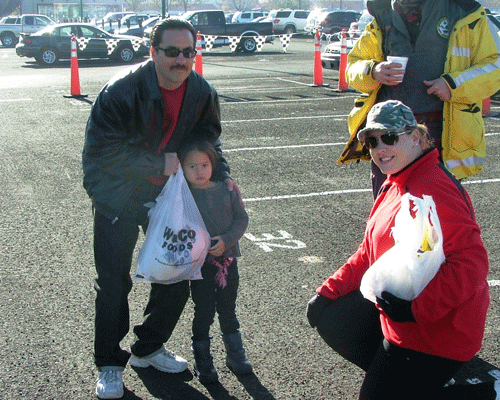 The Salvation Army seeks 3,000-plus turkeys on Nov. 30
By Carole Miller
Wanted: 3,150 turkeys! That's the goal for this year's Operation Turkey Drop on Nov. 30th at the Atlantis in Reno, Nev.
The Salvation Army is teaming up with News Talk 780 KOH radio and the Atlantis Casino Resort for the 15th annual Operation Turkey Drop. KOH will broadcast live from 6 a.m.-6 p.m. in the hotel's west parking lot, asking donors to drop off turkeys, nonperishable food items and/or monetary donations to help over 3,000 needy families this Christmas. The live broadcast will feature Ross Mitchell and Monica Jaye from the morning show, as well as afternoon talk show host Bill Manders.
The Turkey Drop is a drive-through event, so donors don't even have to get out of their vehicles. Emergency response volunteers will be on hand to offload the donations. Those who don't have time to shop can drop off monetary donations at the event ($15 covers the cost of one turkey). Donors can also call (775) 688-4555 from 8 a.m.-4 p.m., Monday-Friday, or go to www.salarmyreno.org for a donation link.
Last year, the community donated 350 turkeys, over 3,200 pounds of nonperishable food and nearly $24,000.
The Nevada Army National Guard will kick off the turkey drive on Nov. 29 at noon, when a Black Hawk helicopter will fly in a batch of frozen birds to The Salvation Army's headquarters, 1931 Sutro Street in Reno. Visitors are welcome to come by and watch.