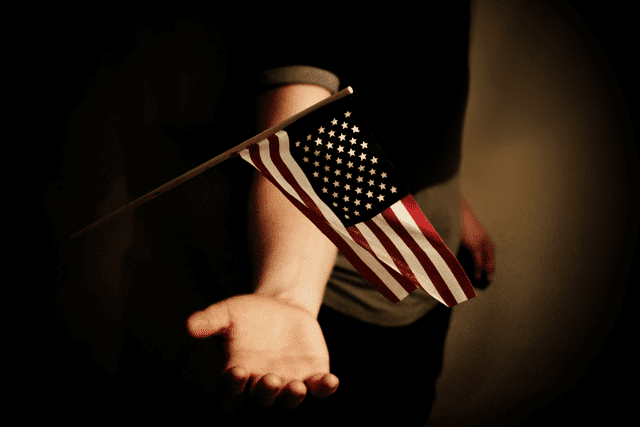 Prayers for our country
A letter from the Territorial Commander
Dear Friends:
The events of the past week have been traumatic for all Americans. There is division and misunderstanding throughout the country, and many hearts are filled with bitterness and anger. It is no exaggeration to say that this has become the summer of shouting.
At moments such as this, you and I can and should play a key role in helping to heal the deep spiritual wounds of our nation. Relying upon the power of the Holy Spirit for guidance, we should make ourselves available to support and pray with those who are hurting, and we should work tirelessly to ensure that, in the midst of this difficult time, men and women are reminded of the grace, the love, and the mercy of God.
Let us determine, therefore, that we will not sit on the sidelines. Let us not fail to fulfill our calling as Salvationists to carry the gospel to a hurting world. Let us demonstrate in tangible ways our convictions and our confidence in a Holy God, and let us declare unashamedly that Jesus Christ is the one through whom the world can be reconciled to God and people can be reconciled to one another.
To this end, I am asking that every corps and institution set aside time this Sunday for special prayers, asking God to touch the hearts and minds of our leaders, to soothe the destructive passions that now dominate the spirits of so many, and to use us in ways that will turn men and women to Christ. We know that he is the solution, and that if we cry out to him, he will never fail to answer.
Furthermore, I am asking that officers contact their community leaders and offer to organize community-wide gatherings that will help move us from fear and distress to hope and peace. Let our corps and our buildings be seen as places of love and acceptance for all.
May God find us faithful at this moment. May he use us as his instruments to meet the deep-seated pain of suffering humanity.
God bless you. Warmest personal regards.
Very truly yours,
Commissioner Kenneth G. Hodder
Territorial Commander