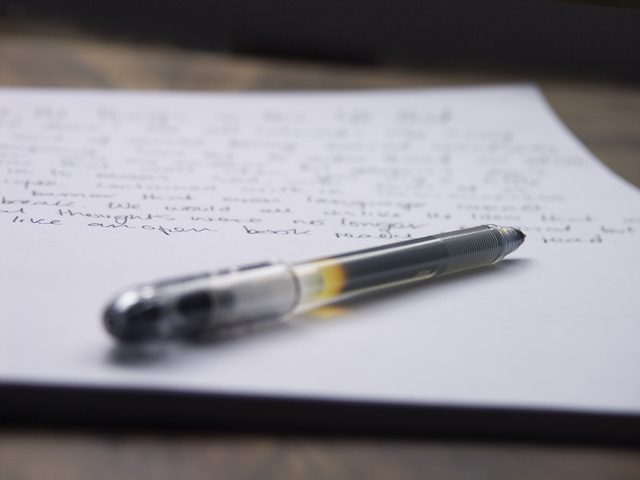 Poverty: so what?
Happy New Year!?
How will it be for you? You know, you are the decision maker about what happens to you in 2016. What do you think? How will that life personify you? Will it be good or bad, up instead of down, hot over cold, sharp or dull, and, most importantly, better or worse?
In a recent survey I administered to two or three people, they all expressed some form of a grunt that I presumed meant "okay" or "same ol'- same ol'" or just a furrowed brow and a startled look. It sounds as if they're either running on hope or boredom or fear.
I've got an idea for you. The important question doesn't ask about your thoughts, it asks: What are you going to do? The answer to that must be some direction or label oriented to some goal based on life improvement. Action represents the essential requisite. It would be a good idea to identify the ingredients of that action. Even better, write it down! Ingredients of action identify: who's involved, what is done, when it takes place, where it happens, and why you think it's important. I know, you're not used to writing something down. Humor me. Try it.
If you can't think of anything, I've got a suggestion. Do something for someone less fortunate than you. Plan it, and put it into action. How about this idea? Help out in your corps social service office on a regular basis—weekly, monthly, pick something. Be visible, introduce yourself, and invite people to the worship service where you will greet them as a friend.
The poor view the rewards of life as something external to them, not something they have made happen. They often seem accepting of the self-made label with which they have branded themselves. The middle class simply identifies it as a culture of poverty, and then, marches on. This spares our conscience, but does not excuse us. We provide resources to the poor but fail to develop means for them to modify their own predicament. Without the ability to assist in modifying their worldview we may be maintaining the societal oppression imposed by their own self-labeling. The Salvation Army provides emergency assistance, but apart from occasional spiritual challenging, usually does not confront their worldview. Nevertheless, we have a wonderful ability to attract this group, and thus, to discover the client's worldview and begin the process of initiating some modification.
We face an awful dilemma as the woman in poverty comes to a corps social service office for assistance. Does helping the woman maintain the poverty cycle or does it assist a woman or family in need?  For the most part, we have answered that problem. Our policy seems to be: "serve them and get to know them." I think we find the first part of that easy and the second difficult.
We do little to eradicate poverty. We have almost no way to assist them in finding employment or building skills for future employment. We rarely make any assessment of skills or history of a client's prior employment. Nor do we seek even to identify their view of self as to the reasons for their inability to find a job. I believe we should become more entrepreneurial in this matter and either own businesses or have agreements with local owners who will hire our referrals. Employment becomes essential for survival.
In total 14.6 percent of Americans—46.7 million people—live encased in poverty. The ugliest part of this relates to the racial disparity. The median income for the Caucasian population stands at $60,256 annually while the Hispanic population averages $42,491 and the average African American population earns $35,398. Why is it that we, as Salvationists, citizens and Christians, do almost nothing about a disparity of this magnitude?
This disparity is a self-made product. We are allowing a population to emerge whose self-image has permitted this disparity. It can best be corrected with otherness-made effort.
Although, even Jesus said that we would always have the poor with us, we need to find a way to eliminate the disparity.
William Booth introduced the idea to find ways to achieve the elimination of poverty. It can't be fully achieved in 2016 without Salvationists assuming individual responsibility with self-efficacy, the capacity for producing a desired result.