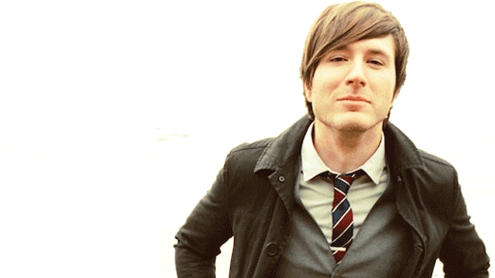 Owl City is coming to your area
"Fireflies" singer teams with the Army for the Rock the Red Kettle Tour.
Nothing like a platinum-selling artist to kick off the holiday season.
Electro-pop sensation Owl City is partnering with The Salvation Army for the second annual Rock the Red Kettle Tour to encourage volunteerism and support the Army's upcoming Red Kettle Campaign.
Adam Young, the multi-instrumentalist, singer-songwriter behind such hits as "Fireflies" and "Good Time" is in the middle of the 25-city tour across North America, including stops in New York, Chicago and Los Angeles. The tour kicked off Sept. 5 in Nashville, Tenn., and will conclude Oct. 7 in Detroit, Mich.
"I am incredibly excited to partner with The Salvation Army," Young said. "The Rock the Red Kettle Tour is a great opportunity to celebrate the importance of volunteering and giving back year round, and I am excited to do my part on the road this fall."
The Army's o' hcare p121st annual Red Kettle Campaign is the oldest charitable fundraiser of its kind in the U.S. Money raised during the campaign helps the Army serve 30 million Americans in need each year in communities nationwide through an array of programs including toys for kids, coats for the homeless and food for the hungry.
"We are thrilled to have Owl City rocking the red kettles on tour!" said Major George Hood, national community relations and development secretary for The Salvation Army. "Partnering with Owl City will help us reach out to our younger supporters and inspire them to do the most good in their own communities."
This is the first leg of Owl City's The Midsummer Station World Tour, which began just weeks after a sold-out July headlining tour. For this run, he is making stops in four continents over a 45-date run to promote his latest full-length studio album "The Midsummer Station." The lead single "Good Time," Owl City's smash duet with "Call Me Maybe" singer Carly Rae Jepsen, has now sold over 1 million copies, earning it platinum status in the U.S. The week of release, Owl City teamed up with Jepsen for five national television performances, including "The Today Show,"  "The Tonight Show," and "America's Got Talent."
Owl City first achieved mainstream success with his platinum selling major label debut "Ocean Eyes," which spawned the quadruple-platinum first single "Fireflies"–a chart-topper in 26 countries including the U.S. where it hit the top spot twice, and sold more than 12 million digital downloads.
Last year, The Army partnered with the pop-rock heartthrobs Honor Society for the Rock the Red Kettle Tour, which culminated in the Rock the Red Kettle Concert at Universal CityWalk in Los Angeles. The concert featured a mix of today's top young stars, including Honor Society, Colbie Caillat, Cody Simpson, Greyson Chance, Drake Bell and Hanson.