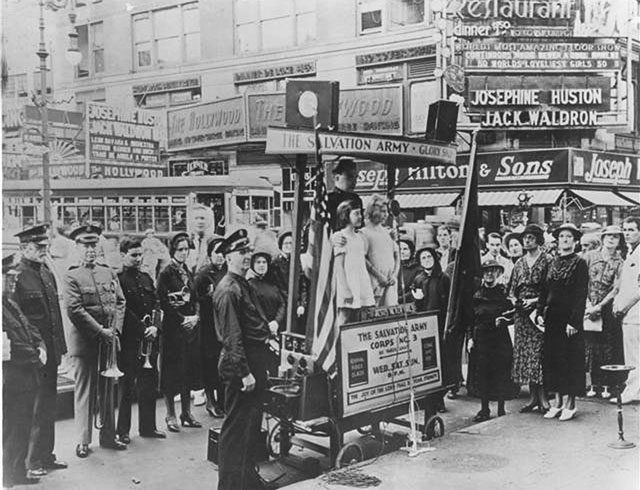 Open Air Preaching
[gss ids="7159,7161,7163,7164,7160,7162″]
Jesus told his disciples, "Go into all the world and preach the gospel to all creation" (Mark 16:15 NIV).
William Booth, founder of The Salvation Army, began preaching on street corners at an early age. His goal was to bring hope to the millions of people living in poverty.
Open-air meetings, then, are part of The Salvation Army's DNA, which early on emphasized street preaching, personal evangelism and practical philanthropy. Salvationists didn't spend time "preaching to the choir"; throughout the years they took the gospel to the streets, often attracting people with the music of their brass bands.
Souls were saved and lives changed as a result of these evangelistic meetings.