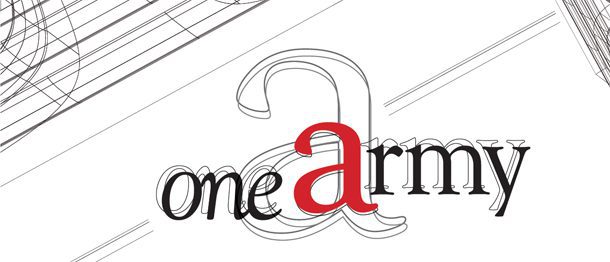 One Army resources now available
The Salvation Army's International Vision of "One Army, One Mission, One Message" launched in October 2011 and continues to inspire Salvationists around the world. Now, thanks to a new multi-format teaching resource produced through International Headquarters (IHQ), the unity of the International Vision can be worked toward in a practical way, bringing Salvationists into a closer understanding of what it means to be part of "One Army."
"For those who want to know more about The Salvation Army, this is the most up-to-date, informative and concise guide available," writes General André Cox on the One Army website. "For Salvationists who want to confirm their own faith and mission, this is as reliable and authentic guide you will find anywhere. For those who want to broaden their horizons, support and encourage others around the world and learn about other cultures, this will achieve all those aims."
Assigned the task of devising and producing a teaching resource that can be used around the world, Commissioner Robert Street, chairperson of the International Doctrine Council, told All the World that a shared understanding is vital in an ever-expanding Army that ministers in 126 countries. "It is crucial that it stays united, grows authentically and continues to be what it was always meant to be…an expression of the one Church Universal, showing the heart and love of God," he said.
The resource is provided across a variety of formats, through booklets, videos and other online material. The initial batch covers four teaching units: The Introduction: One Army – One Life; One Army – in Calling; One Army – in Covenant; and One Army – in Christ.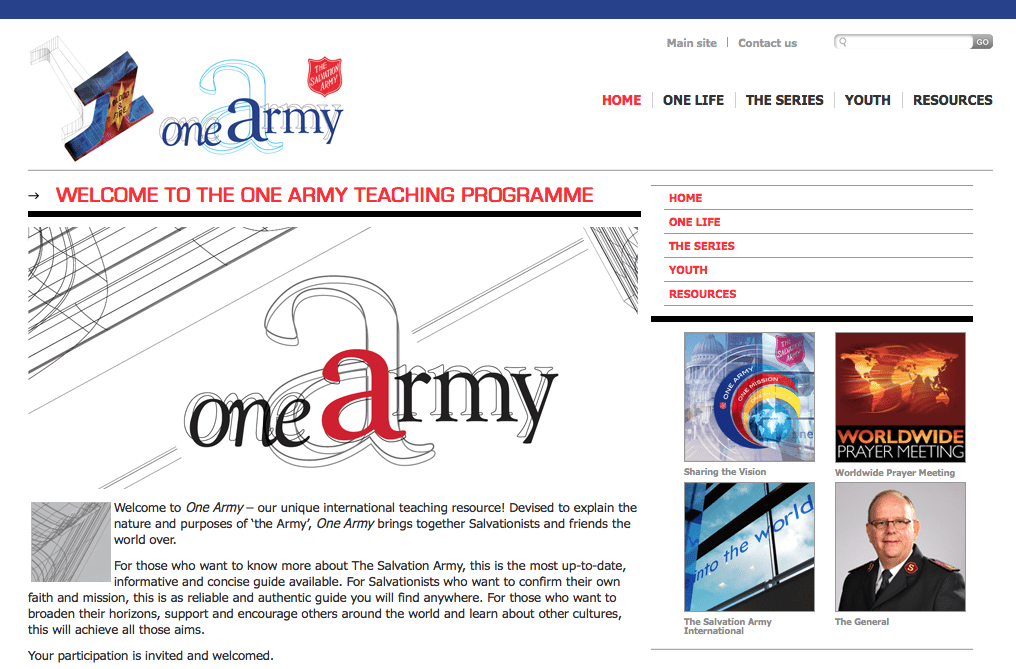 Each booklet has a corresponding film, which is available on the website or on DVD. "We are currently working toward 20 subtitle languages on the web," Street said. "It is inspiring to be aware of the energy and expertise being applied to this."
"There is no set timeline for the use of One Army. It can and should be used at whatever time best suits the program and ministry of the territory, command, and each corps," Street wrote in a letter to Salvation Army leaders. "It is for ongoing use and will be added to and updated regularly, keeping it fresh and relevant. Discussion and participation through the website will be encouraged, further adding to the international impact of this initiative."
Participants can contribute to the discussions on the website, using Twitter, Facebook or email accounts to join in. For updates, follow @TSAOneArmy on Twitter.
The next three units of the program will be available in mid-2014.