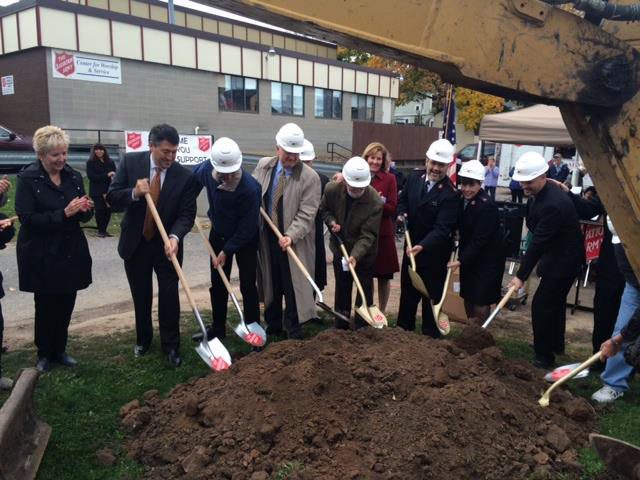 Bridging the Gap to expand into New York
The Salvation Army juvenile corrections program boasts an 87 percent success rate.
The Salvation Army of Lockport, N.Y., will adapt the award-winning juvenile corrections program Bridging the Gap in January as part of the facility's $2.4 million renovation and expansion.
Construction underway to increase its 13,000-square-foot facility by 50 percent will accommodate Bridging the Gap as well as new adult programming. Lockport marks the first location outside of Massachusetts to implement Bridging the Gap.
"It gives an opportunity to young people," Major Jose Santiago, Lockport corps officer. "It's a chance for them to get straightened out."
Founded in 1996, Bridging the Gap offers a free, 12-week curriculum for 12-17-year-olds who are first-time  violators at 13 locations throughout Massachusetts. Kids in the program learn about the effects of drugs and alcohol, peer pressure, life skills, controlling anger, building self-esteem and relationships. Upon graduating, they have their criminal records cleared. The program also encourages them to continue their educations through visits to local businesses and colleges and community service projects. Students must report back on their school assignments, test scores, tutoring needs and school behavior.
The program has served over 6,000 youth throughout Massachusetts to date, according to the Bridging the Gap 2013 Fund Report. Moreover, 87 percent of first-time offending youth did not reoffend within one year of completing the program and 282 graduates attended post-graduate activities. The Springfield, (Mass.,) Bridging the Gap program earned the Outstanding Juvenile Program Award from Project Safe Neighborhoods and the United States Department of Justice in 2010.
"It has been very successful in Massachusetts," Santiago said. "The need for the program here made us consider it for Niagara County."
Santiago said The Salvation Army will hire a director and a group of volunteers to provide counseling. The Lockport program will begin serving up to 25 individuals and eventually increase its caseload to around 50. The renovation project will include a new kitchen and dining room and a refurbished gym, food pantry and teen center.
"We know the importance of getting a hold of a young life before the courts gets a hold of them," said Judge Leslie Harris of the Suffolk County (Mass.,) Juvenile Court. "Our dream is to put ourselves out of work. Bridging the Gap is helping to make that a reality."