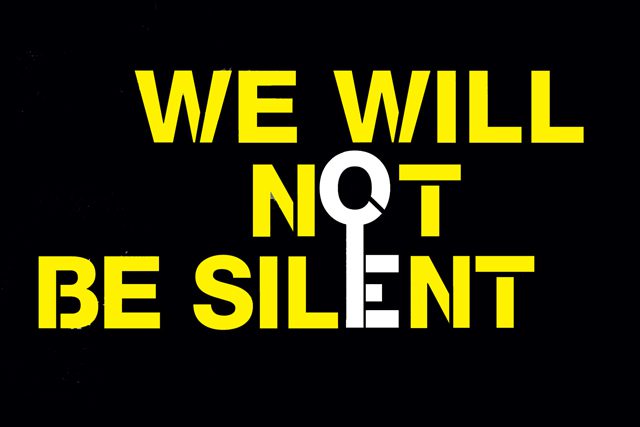 'We will not be silent'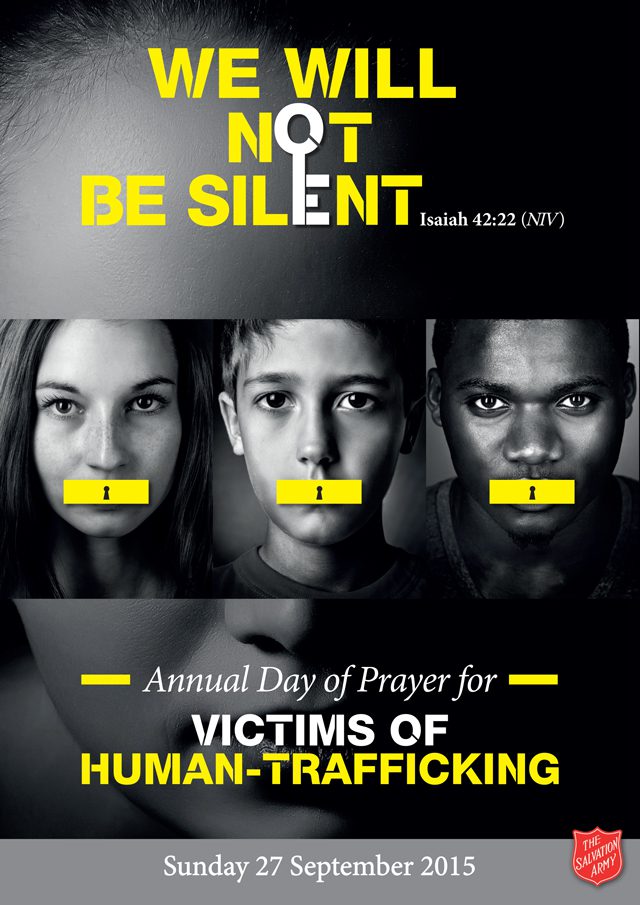 Annual day of prayer resources now available
The last Sunday in September is set aside every year as The Salvation Army's annual Day of Prayer for Victims of Human Trafficking, providing an important focal point for prayer to support people caught up in trafficking and those working among the victims.
Every Salvation Army corps and center around the world is asked to make time on Sept. 27 to offer focused prayer for The Salvation Army's ministry to trafficked people and to call on God to uplift the victims and change the hearts of those who gain financially from this modern-day slavery.
Materials are now available to support this day of prayer, including posters, sermons, prayers and other helpful educational information.
Striking posters, designed by Berni Georges from International Headquarters Communications, feature the key verse that is being used for this year's day of prayer: We will not be silent (Isaiah 42:22). While some may see the people in the posters as representing the victims of trafficking, others may see the images are a challenge to "unlock" their own mouths to speak out on behalf of those who have no voice.
 All four posters are available in French, Spanish and Portuguese, or without text to allow for adaptation into other languages.