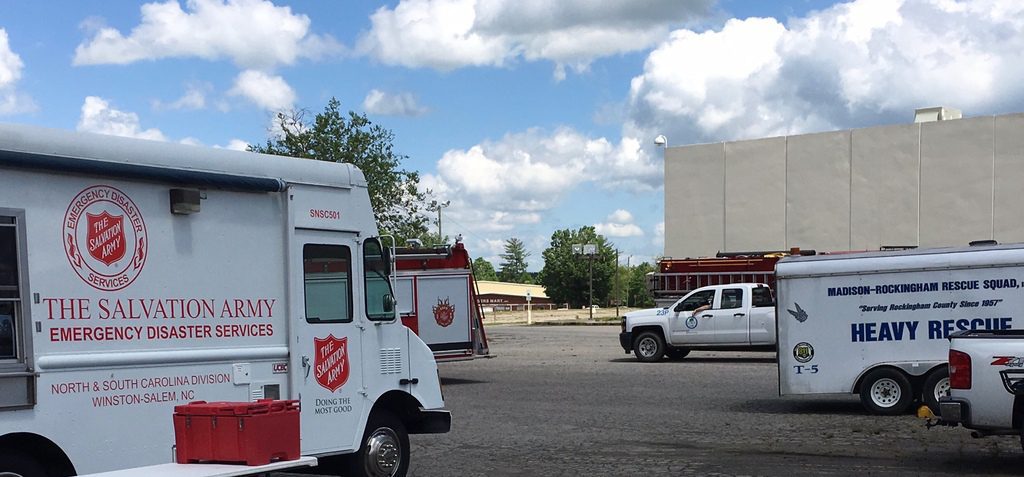 North Carolina floods prompt Salvation Army
Power outages have impacted thousands.
By Spencer Loman –
The Salvation Army responded to a severe weather outbreak in Rockingham County, North Carolina, early May 5.
Total damage caused by the storm is still being assessed, but many homes and businesses have been impacted by the strong winds and heavy rain. Thousands reported loss of power during the brunt of the storm
Major Paul Fuller of The Salvation Army of Rockingham County Corps is coordinating with the Rockingham County Red Cross and Rockingham County Department of Social Services to help meet the needs of the community.
The Salvation Army of Winston-Salem, deployed a canteen to serve food and drinks at the Eden Mall, while The Salvation Army Service Center in Eden provided free lunch for the community. The local Salvation Army food pantry and family store are also providing assistance to households impacted by the storms.