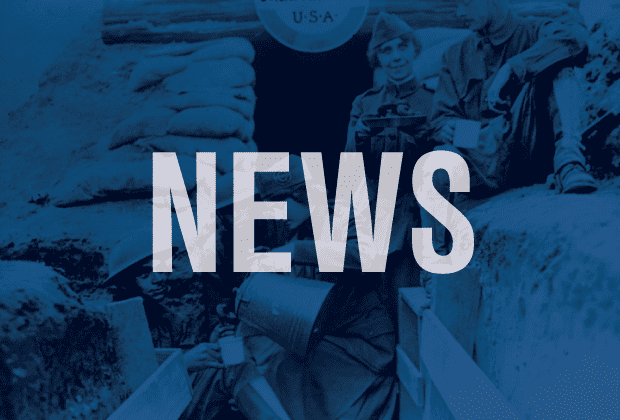 The Salvation Army responds to missing Nigerian girls
Join in the international call to bring them back, and pray.
At a Nigerian boarding school, 276 high school girls went missing in the middle of the night.
That was April 15, and now, weeks later, the call to #BringBackOurGirls is growing stronger just as the extremist group claiming responsibility—Boko Haram, whose name in Hausa means "Western education is a sin"—released a video claiming a command from Allah to sell the girls.
"I abducted your girls," a man claiming to be the group's leader said in a video published by ITV News. "I will sell them in the market, by Allah. I will sell them off and marry them off. There is a market for selling humans. Women are slaves."
According to Nicholas Kristof in a column for The New York Times, the school was closed in March due to terrorist threats but reopened so the girls could take their final exams. Now, these future lawyers, doctors and educators are held captive, under threat of being auctioned off as "wives" of militants.
The Salvation Army has worked in Nigeria since 1920, but it became a separate region of ministry work in 2011 with 162 corps (churches), 32 schools, 8 clinics and other institutions and outposts. Over 300 Salvation Army officers are currently appointed in the Nigeria Territory, with nearly 17,000 senior soldiers in its ranks.
As pressure mounts for an international response, Nigeria Territory Public Relations Coordinator Ntiense Williams offered this response to New Frontier Chronicle on behalf of Territorial Commander Commissioner Mfon Akpan:
It has been over three weeks now since the abduction of over 200 schoolgirls in Chibok, in Borno State in the North Eastern part of Nigeria.
They are said to be in a Sambisa forest where the Boko Haram camp is said to be situated, while some other sources have it that they might have been moved across the Nigerian border over to neighboring Chad, Niger or Cameroun.
It is painful, and horrifying at what these girls are going through at this stage. It's even more worrisome that they are being considered to be sold as sex slaves. We are dealing with a monstrous situation, which may not be possibly solved by Nigeria alone. We are dealing with an affliction, the likes of which the nation has never encountered before; these are heartless set of people who have no respect for human lives.
We call on the Federal Government of Nigeria to act swiftly because these girls are greatly traumatized in a way that will affect the rest of their lives.
Once they are retrieved, we have to start thinking of how to assist them psychologically.
Abduction, terrorism, and suicide bombings…these are very difficult situations to deal with but they are not unique and it is very difficult to anticipate.
Meanwhile the recent abduction of these girls from Chibok has prompted parents and guardians in Bauchi State, a neighboring state to Borno State, to express fears over the safety of their female children in boarding schools across the state.
This is not the first time Boko Haram has attacked students, killing young men and kidnapping young women.
Everyone is calling on the Federal Government to beef up security in the respective boarding schools in the North to avert any form of further attack.
It is therefore a welcome development to see the offer and acceptance of assistance from the international community to help solve the problem in Nigeria. This has to be well coordinated toward achieving a successful end to this menace in our society.
Meanwhile, the Church is constantly praying for the situation to be resolved speedily. We are joining other churches to pray for peace in our nation. Join with us.