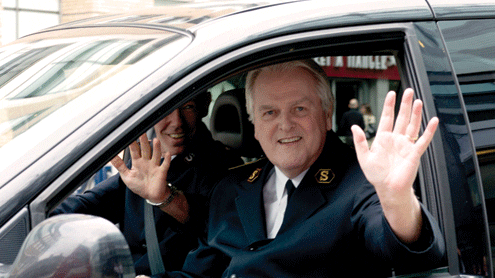 General Clifton Leaves International Headquarters
General Shaw Clifton received a fond farewell from the staff of International Headquarters, London, as he left the building on Friday 1 April for the final time before retirement. He thanked the officers and employees who gathered to see him go, assuring them that he and Commissioner Helen Clifton (World President of Women's Ministries) would continue to pray for them and for General-Elect Commissioner Linda Bond, who takes office at midnight.
Commissioner William Cochrane (International Secretary to the Chief of the Staff) offered thanks to God in prayer and spoke of the obvious warmth of feeling towards the retiring international leaders.
Also leaving International Headquarters was the General's private secretary, Major Richard Gaudion, who will soon take up an appointment in the UK.