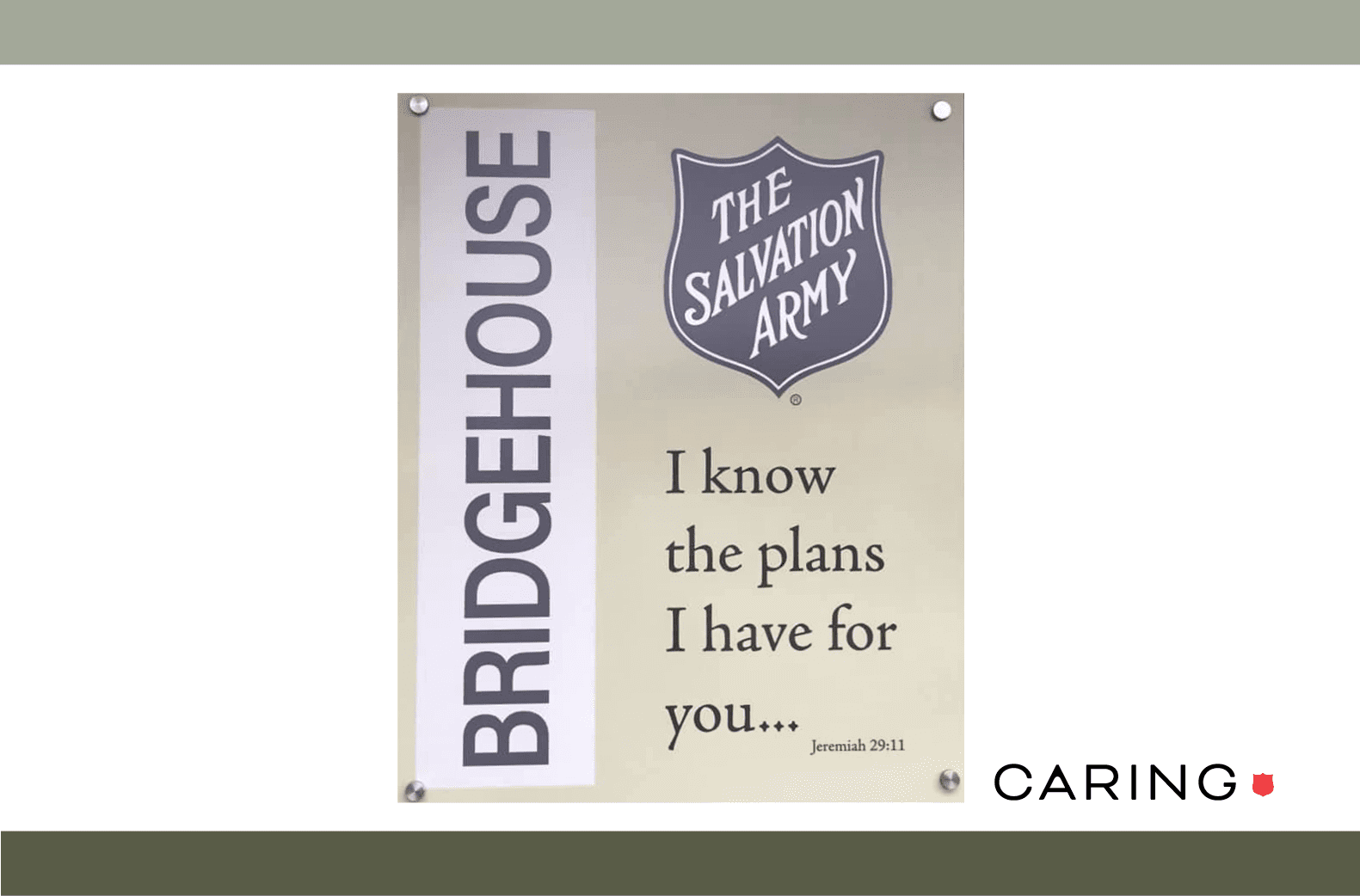 New sober living home helps men be part of 'something bigger'
Amid closures of other recovery programs in the Santa Rosa, California, area, The Salvation Army Santa Rosa Corps decided it was time to expand its Transitional Living Program to include a second sober living facility, which would accompany its existing Murphy House. From the area's growing need for recovery services, the new Bridgehouse facility was born—opening its doors to clients early this year. 
"I'm a firm believer that the more resources we give to somebody to be able to maintain a life of sobriety, the more successful that they are," said Major Rio Ray, Santa Rosa Corps Officer. "By extending our Transitional Living Program by offering more beds for transitional living, it offers more chances for people not only to find sobriety, but really rebuild their lives." 
The idea for the expansion stemmed from a Santa Rosa Corps Advisory Board Member, Wendell Nordby, who stressed the need for a second site. 
"He was the driving force behind that," Ray said.
So a vacant Salvation Army property in Santa Rosa was remodeled to serve as the second location for the corps' Transitional Living Program. Due to COVID-19 restrictions, the Bridgehouse currently houses six men. But the goal is to open it to 10 men once it is safe to do so. 
"This expands what our program is already…[This provides] better opportunity for more men coming out of programs," said Patrick Thompson, Santa Rosa Corps Social Services Director. "We provide a place for them to transition, for them to get back on their feet, and for them to start working again…and kind of put their lives back together again." 
And while the plan for the facility was developed before the coronavirus pandemic, its opening came at a time when it's most needed. 
"More and more people are turning towards hopelessness as we face this pandemic," said Ray. "The need for programs like this will only continue to grow, and my hope is that we will be able to rebuild lives and continue to give people more hope." 
In June 2020, 13 percent of U.S. adults surveyed by the Centers for Disease Control and Prevention reported starting or increasing substance use due to stress and emotions brought on by the COVID-19 crisis. Meanwhile, recovery programs and facilities are more limited in the number of people they can serve.

"I don't know that there are that many facilities able to accommodate that many people right now," Thompson said. "It's really hurt in the fact that I don't think a lot of people are getting the outreach that they need right now."
On top of that, Thompson recalled recovery program closures in recent years in the Santa Rosa community. 
 "We had a lot of losses," Thompson said. "For men's recovery, we've taken a hit. This [new facility] is encouraging for a lot of people who don't have any other places to go."
With the new facility, The Salvation Army is hoping to offer as many opportunities for sobriety as it can. Bridgehouse includes several amenities including a library and living space. Clients can live at the facility for two years, during which they participate in regular bi-monthly counseling sessions, maintain employment, attend Alcoholic Anonymous or Narcotics Anonymous meetings during the week, and participate in Bible studies or chapel services. 
"These men have gone through a lot of things and a lot of issues in life," Thompson said. "They have a wonderful fellowship with other men in the facility, and it gives them the opportunity to move forward the way that they should." 
The goals of the Bridgehouse revolve around three things: hope, faith and love. 
"Oftentimes people who…were once considered hopeless, when they find sobriety, they find that they are some of the most awesome people that there are. They just had this addiction that poisoned them," Ray said. "So my hope is that people find clarity, they find hope, and they're able to really have the full life that God wants them to have — which is a life where they are not chained down by addictions that have poisoned them for so long."  
On that journey, Ray and Thompson hope for the Bridgehouse to be a safe space. 
"This is not a typical sober living environment. This is something that we try to make a home for these men," Thompson said. "[We want] to make sure that these guys are all part of something bigger, and they're also part of a family." 
---
Do Good:
Have you ever found yourself wanting to volunteer but unsure of what to do or how to go about it? Here's the key: You can make an impact in the Fight for Good with whatever time and skills you have. Whatever your interest, there is a

you-sized

need for goodness in the world.

Get the guide on How To Be An Impactful Volunteer

with 9 habits to make a difference when giving back.

It's because of people like you that The Salvation Army can serve more than 23 million Americans in need each year. (

That's almost one person every second, every day.)

Your gift helps The Salvation Army fight for good all year in your community. It's an effort to build well-being for all of us, so together we rise. And that good starts with you.

Give to spread hope

with a donation of funds, goods or time today. 

Want more content from Caring Magazine?

Follow us on Instagram

! Get caught up with the latest stories, podcasts and more to inspire goodness in your life.