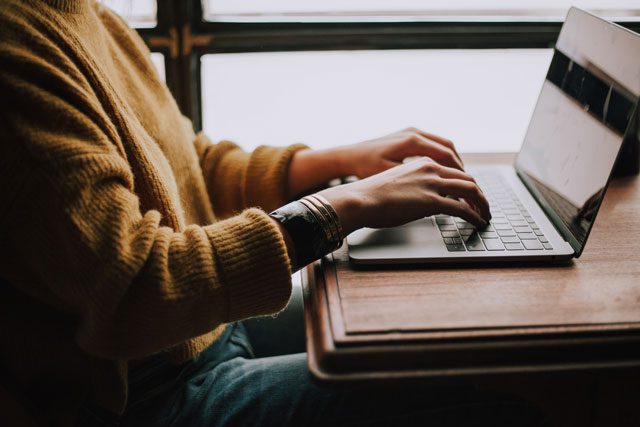 New seasonal assistance software brings contactless service to Angel Tree
Clients and donors can access the Angel Tree program online in 2020.
This year the Western Territory has worked to ensure it reaches more "angels" than ever through its Angel Tree program, which puts new clothes and toys under the tree for children who would otherwise go without, despite COVID-19. New seasonal assistance software will make the opportunity for donors to "adopt" a child in need smoother than years past, and safer during the pandemic. It's all part of The Salvation Army's plan to rescue Christmas in 2020.
"One of the key features is it will be mostly contactless so staff and clients can stay safe during the pandemic," said Tim Schaal, Director of Information Technology (IT) for the Western Territory.
The territory's IT Department licensed the software, which is built on the The Salvation Army Mission Manager platform and provided by Data Paradigm International (DPI). For the 2020 season, DPI made improvements, reducing the need for direct physical interaction between staff and clients. The software allows seasonal assistance to be managed online—not just by program administrators but also by clients and donors.
"We have received numerous requests from the field over the past few months for a secure way to provide social services that limits face-to-face contact," said Territorial Social Services Director Sabrina Kiser. "We are so pleased that we're able to provide that option for Christmas." 
Aspects of the program traditionally done in person, including application intake and review, can be done online. The software allows users to customize these tools to meet the needs of their specific location.
Potential clients can access the online application form home or any mobile device. The system will allow anyone to apply online as long as they are within the parameters established during program set-up. Another option for program administrators is to issue one-time use codes allowing access to pre-invited applicants. 
"The big difference with this software will be that the family can apply online instead of needing to come to an office and do this face-to-face," Kiser said. "For large Christmas assistance programs, families who apply in person sometimes wait hours to be seen and commonly during the work day. With the introduction of an online system, the family can apply without leaving their home and without taking that chunk of time out of their day when they may have to be at work themselves or helping their children participate in distance learning."
After applying, the applicant consents to the electronic collection and storage of information and signs the form electronically. Program staff then review the application and if all is in order, a distribution appointment is set up and the client is notified by email. 
The software allows angels to be placed for adoption online, and donors can use the online "Angel Kiosk" to enter the angels they select. Choosing to place angels for adoption online can boost the number of angels adopted as well as service the potentially increasing number of donors who are uncomfortable visiting retail stores.
"The software's ability to provide the donor with a contactless process will be extremely helpful as we look for new ways to engage this Christmas season," Kiser said. "Many folks with means have become accustomed to ordering things online during the pandemic, so we hope they will be able to donate Christmas gifts in a similar fashion."