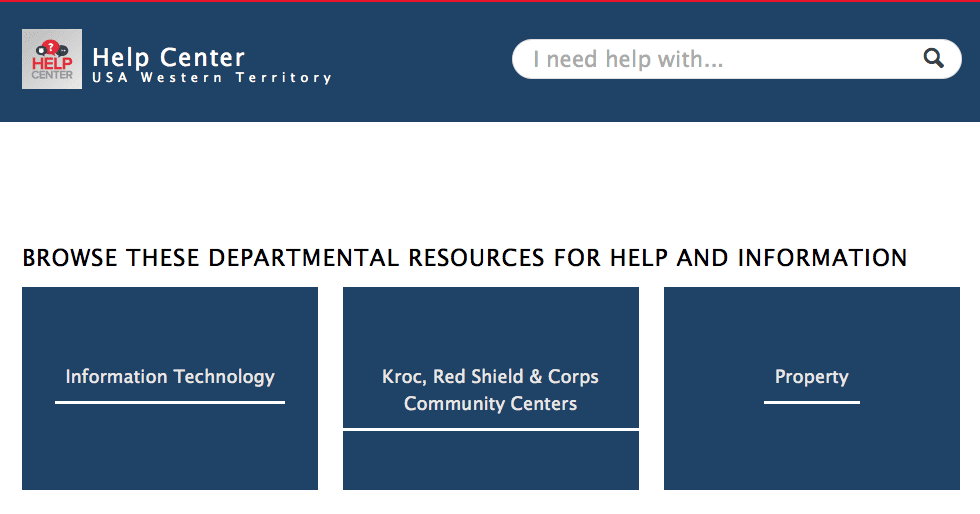 New IT Help Center offers quick help
More than 630 searchable articles are available with step-by-step instructions for resolving technical issues.
By Jackeline Luna –
The Western Territory information technology (IT) department receives around 250 tickets and 80 phone calls a day, which are then assigned to one of the 42 technicians on staff. A new service now provides users with an additional way to find answers through the Help Center.
"The website was built with the end user in mind," said Tim Schaal, IT director. "It is a place employees can go to get help on their own without having to contact someone in IT."
The site features over 630 searchable articles with step-by-step instructions on how to resolve an issue and a live chat option. For example, one document details how to install a printer to print to. The Help Center provides one more way to find help, Schaal stressed, yet the same level of service is still available through IT by phone (1-877-7IT-HELP) or email (helpcenter@usw.salvationarmy.org).
"If we can take you to a website and you can type in and see that issue and not have to wait in queue for somebody to help you, you can get your answer right away, then the user can get back to being productive in a quicker time frame," Schaal said.
It's not just IT help that is available on the new site. Articles currently include material about IT, Purchase West, Property, and the Kroc, Red Shield and Corps Community Centers, but the site aims to include additional information from territorial and divisional departments to improve the search quality for users in the field.
Katina Durrent, assistant director of IT support systems, tracks user search and rating data.
"I can see if people are searching for things and if they are not finding what they need," she said. "So we know, what articles we need to improve or create."
Visit the Help Center at helpcenter.usawest.org.