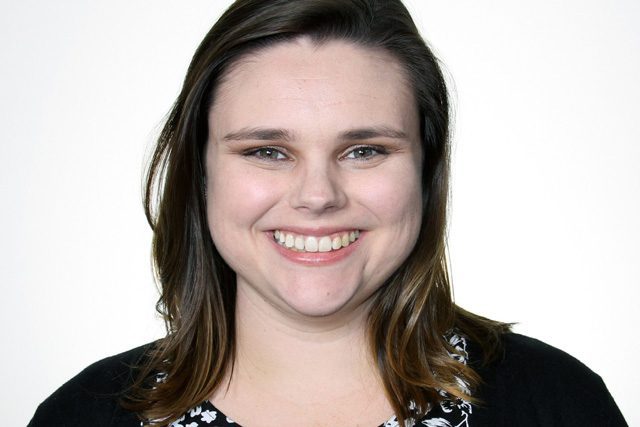 National Echelon Manager gets to work
Meanwhile, new chapters of the young adult auxiliary continue to emerge.
Even as total giving to charitable organizations continues to climb, the share of people who give is cratering across all demographics. It's that shift that's raising questions about whether nonprofits are doing enough to hook tomorrow's donors.
With Echelon, The Salvation Army is taking steps to do just that and more. Designed to be a pipeline for future board members and donors, Echelon calls on young professionals—ages 22-35—to fundraise, volunteer and advocate for The Salvation Army in their communities.
And it's working well. Since Echelon's inaugural Dallas-Fort Worth chapter took root in 2010, 21 more have sprouted across the country, with another 15 currently in development. To help carry that momentum forward is Katherine Seifu, who recently stepped in as National Echelon Manager. It's a brand new position in which she'll coordinate with National Headquarters (NHQ) and the dozens of active and budding chapters.
"I thought it was a unique position for The Salvation Army, and I think the work we're doing around connecting with the Millennial generation is really important," she said. "It's a uniquely situated program with some really cool goals. And being able to make The Salvation Army's mission relevant to a whole new generation is something that's really exciting to me."
While she's new to the role, she's warmly acquainted with The Salvation Army. She grew up attending a corps and going to camp. She's also served as a Service Corps Team Member in Ukraine, a case management intern for the Haven ATL anti-trafficking program in Atlanta, and more recently as an executive assistant at NHQ.
Since November, she's been busy traveling across the country, forging connections with chapter leaders, and devising plans on how to scale up the movement. So far, she's enjoying learning how each Echelon chapter functions uniquely to the community it serves—much like The Salvation Army itself.
"Echelon is a very locally dependent model so we have some national guidelines on what's necessary to start a chapter, but it should really be tailored to whatever location you're in," she said. "So it's been cool to see how different chapters have shaped their events and their structure to align with their local culture…And I'm hoping to connect other chapters to each other. If I'm on the phone with one chapter and I can tell them what other chapters have done, it's really easy to learn from others who've been there or who may be there at the same time."
At the January Echelon Leadership Council meeting, Seifu met with other Echelon leaders to discuss the year ahead. The key priorities: migrating to a new national website platform and increasing Echelon's presence on LinkedIn—to communicate with each other more effectively and recruit new members. She's also looking ahead to the National Advisory Organizations Conference (NAOC) in April 2020, where Echelon will have plenty of visibility and opportunities to make its pitch.
"After the last NAOC in Phoenix, a lot of chapters actually sprouted, and the interest kind of built from there," she said. "So we're excited to see all the progress that's been made and continue growing."
By the end of 2020, NHQ hopes to have 50 active Echelon chapters in the U.S., a goal that overlaps with the West's target of every unit in the territory to have a functioning advisory board, council, auxiliary or Echelon chapter by Jan. 1, 2020.
According to Seifu, one of the more stubborn challenges along that road to 50 chapters will be growing Echelon's circle of influence within The Salvation Army community.
"I think sometimes, Echelon is viewed solely as a fundraising mechanism, but there are really a lot more contributions—particularly volunteer hours and community awareness—that can come out of it," she said. "Echelon's still a new program, and we're still learning about how to articulate the value of it. But I think as time goes on and as the program continues to grow, that will get a little bit easier to communicate."