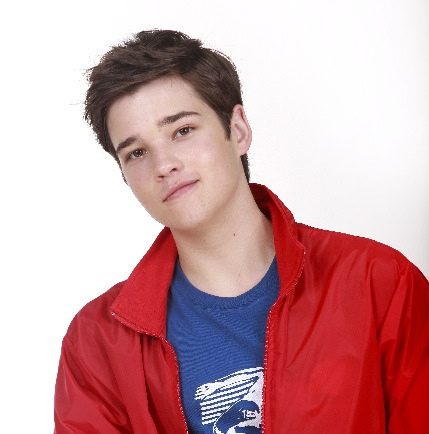 Nathan Kress to join the Kettle Campaign in Pasadena Dec. 18
In its 120th year, The Salvation Army's Red Kettle Campaign targets all ages, including the Nickelodeon audience. The star of the television network's hit show iCarly, Nathan Kress, is promoting the Kettle Campaign this weekend in Pasadena, Calif., and is offering a signed autograph with your kettle donation.
"We are extremely grateful that Nathan agreed to support Pasadena Tabernacle's Red Kettle Campaign by making an appearance and signing autographs," said Major Darren Norton, corps officer. "We hope that his commitment to The Salvation Army and the community will serve as a role model for the younger generation to participate in giving to those less fortunate by donating to our kettles as well."
This Sunday, Dec. 18, come to the Art Studio of Pasadena (3825 E. Sierra Madre Blvd.) from 1-3 p.m. to meet Kress, drop a donation into the kettle and receive an autograph. You can also enter a drawing to win an autographed portrait of Kress, painted by Art Studio owner Mosig Dermovsesian.
Kress, 19, is best known for his role as Freddie Benson on iCarly, but he has also appeared on Jimmy Kimmel Live!, House M.D., Without a Trace, and the Disney Channel's The Suite Life of Zack and Cody.
Through Dec. 24, The Salvation Army's red kettles will remain in communities throughout the nation. From its humble beginnings as a program started by a Salvation Army captain in San Francisco in 1891, the Red Kettle Campaign has grown into one of the most recognizable and important charitable campaigns in the United States. More than 25,000 Salvation Army volunteers spread throughout the country ring bells and solicit donations to the iconic red kettles from holiday shoppers. In addition to the iconic red kettle, The Salvation Army is embracing online and mobile technologies to help support the campaign; you can still host a virtual kettle at onlineredkettle.org.