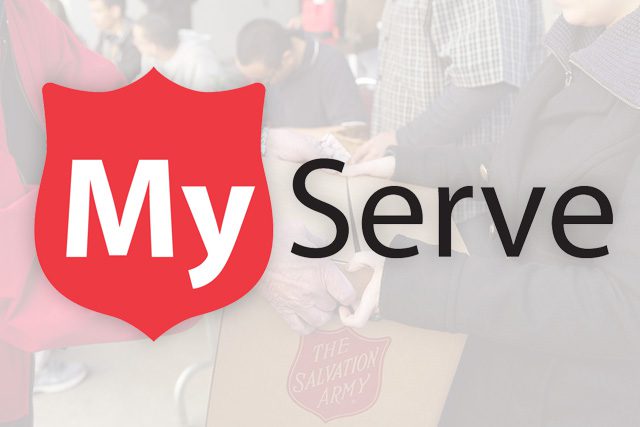 MyServe program applications due for the 2014-15 school year
MyServe, a college and career mentoring program for active senior soldier Salvationists in the Western Territory, is preparing to choose participants for the 2014-15 school year. MyServe exists to support youth who are driven by a passion and commitment to serve God vocationally through Salvation Army ministry outlets while pursuing a full-time college education.
Each year, the territory selects a maximum of five applicants to join MyServe. The students receive grants for up to $7,500 per year, for up to four years, for tuition and books.
Applications for the 2014-15 school year are due April 18.
Students in the program can explore possible internships to broaden their experience within The Salvation Army and their field of interest. While The Salvation Army does not guarantee employment upon graduation, it does attempt to match students with employment opportunities within the organization.
If employment opportunities are available and the Army deems the applicant suitable and fully qualified, students are expected to serve six months of Salvation Army employment for every year they received a MyServe grant.  Additionally, they are asked to serve a minimum of three hours per week in their corps while in the MyServe program.
MyServe is a shared initiative between the Territorial Youth Department, the Territorial Education Department, and the Territorial Human Resources Department.
Applications can be downloaded at sayconnect.com and should be submitted to the Territorial Youth Department with all necessary endorsements.