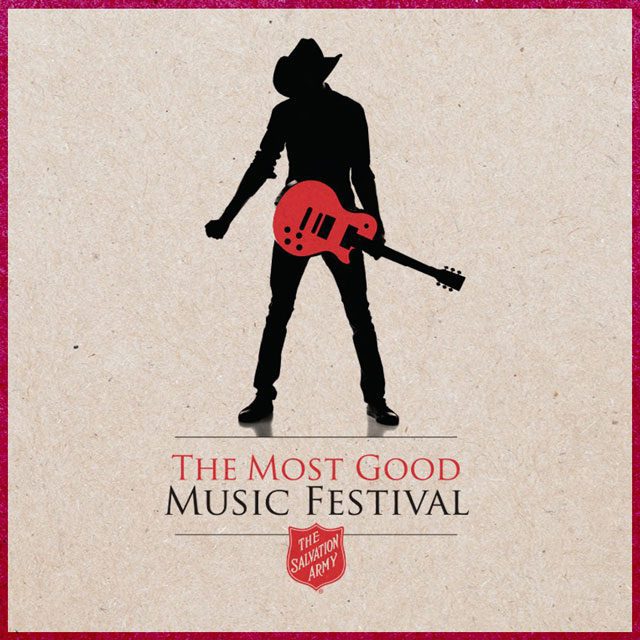 The Most Good Music Festival
Proceeds will help The Salvation Army in Texas feed the hungry.
The Most Good Music Festival—a new event on the Texas music scene presented by The Salvation Army—will premiere Sept. 6 at Fort Worth's Panther Island Pavilion, Texas's only waterfront stage, located on the banks of the Trinity River. The concert features well-known country and folk performers, and proceeds will help The Salvation Army feed the hungry.
"The musical roots of The Salvation Army make this new event particularly meaningful," said Major Ward Matthews, Dallas-Fort Worth Metroplex commander.
Performers include Stoney LaRue, one of America's best-known red dirt country artists, whose style combines Texas Swing, Kentucky Bluegrass, southern rock and even a little Tejano; Jack Ingram, a Texas-born songwriter and singer who has rocked roadhouses, theaters and stadiums since 1997; Mike and the Moonpies from Austin, Texas, well-known throughout the state for a signature sound that includes country and 70s rock classics; Folk Family Revival, with an Americana-folk-country sound; and Stewart Mann and the Statesboro Revue, with a reputation as the hardest-working, hardest-playing band around, combining several musical genres to create "rootsy Southern rock and roll."
Launched in conjunction with The Salvation Army's 125th anniversary in Texas, the concert aims to raise awareness of the Army's services. This year alone, The Salvation Army will serve more than 1 million meals in Dallas-Fort Worth at a cost of more than $2 million. The organization also distributed 34,535 grocery orders last year to help struggling families put food on the table.
This year the Army in Texas is focusing on engaging a new generation of young supporters, inviting them to join its "Doing the Most Good" movement to make a difference in their communities.