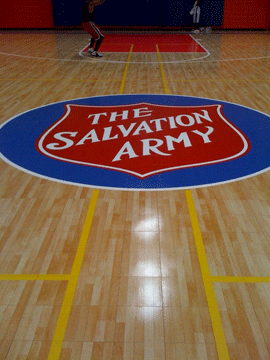 Modesto Red Shield Corps receives a makeover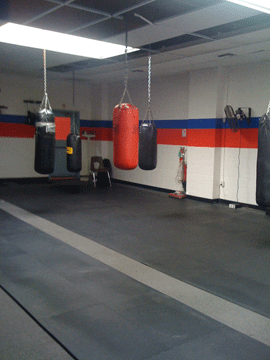 The sports and event facility is expanded and updated.
God smiled on The Salvation Army Modesto (Calif.) Red Shield Corps in the four months leading to the recognition of its facility makeover on July 13.
Through the collective efforts of the Andrew Toti Foundation, Ceres Rotary, 24 Hour Fitness and many other monetary and gift-in-kind donations from individuals, businesses and the Advisory Council, the Red Shield received a sports and event facility makeover: new basketball court, boxing ring, fitness equipment and paint in several major rooms including the gym, all valued at over $130,000.
Local entrepreneur Dan Costa inspired the project with his Valley Apprentice Contest, in which the Red Shield competed against four other local non-profits for projects that created visibility, sustainability and dollars for their organization. The Trump brothers (Eric and Donald Jr.) judged the July 13th finale along with Costa; his daughter, Kelsea; Jason Gordo, financial advisor and co-creator; local newspaper The Modesto Bee; and Gallo Center for the Arts.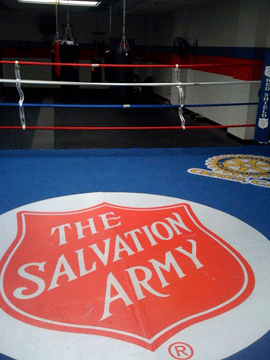 Representing the Red Shield was team "Red Ops," with project managers, fundraisers and business plan creators for the makeover. Although Red Ops did not capture first place, it was close. As a consolation prize, the Red Shield Corps received several new Advisory Council members. Everyone involved was a winner.
Team Red Ops members were Ben Balsbaugh, Cindy Barton, Melissa Cohoon-Neece, Kathy Salvatore, Joshua Shakelford and Corps Officer Captain Martin Ross. Assisting them were Roxanne Thayer, Golden State Division development director; Corps Officer Captain Tory Ross; and Laine Hendricks, Golden State public relations director.