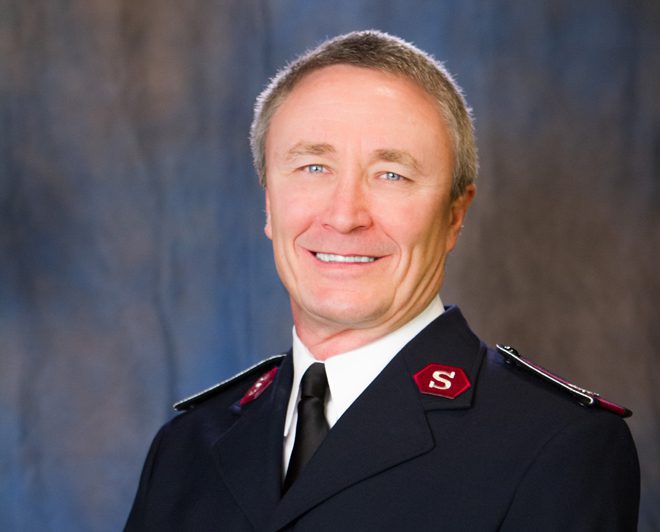 Mockabee to lead World Service Office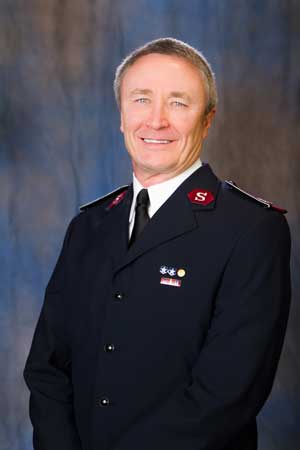 By Christin Davis
Lt. Col. Bill Mockabee started meeting needs as a Salvation Army officer in 1975, and as of Jan. 29, will lead the Salvation Army World Service Office (SAWSO) out of National Headquarters in Alexandria, Va.
For 36 years, SAWSO has worked to find long-term solutions to poverty in underdeveloped countries.  It started in 1977 as a separate corporation, which allows it to contract with foundations and the government. The office aims to help people help themselves through programs that improve living conditions, raise skill levels, increase productivity and instill self-confidence. It works in ongoing international aid projects and when immediate relief is required.
"I am most proud of The Salvation Army in times of disaster," Mockabee said. "This is when we seem to be at our best; we take action and ask questions later. One of the rules in disasters is that there are no rules—if you see a need, meet it and go on. It makes me proud to be a Salvation Army officer."
A fourth generation Salvationist, Mockabee and wife Deborah have three sons. All three became officers; one son died "with his boots on," Mockabee said, during Hurricane Katrina. Previously, the Mockabees served as corps officers, divisional and territorial youth secretaries, divisional leaders in Georgia, as second in command in Sri Lanka, and most recently as assistant chief secretary and assistant to the chief secretary, respectively, in the Southern Territory.
"I have worked with SAWSO from the other side of the table and now I will be involved directly," Mockabee said. "But leadership is not position. I've learned to listen to what people are saying and try to be flexible enough to pay attention."
A key part of Salvation Army infrastructure in the U.S., SAWSO serves as a bridge from territorial funds to high-impact projects overseas. The 17-member staff provides strategic advising on project feasibility and capability at the early stages, oversees resources devoted to projects, and gives technical support both remotely and on scene. Its advisors impart high-level expertise in the key focus sectors of empowerment and livelihoods, community health, HIV and AIDS prevention and treatment, anti-human trafficking, and disaster response and recovery.
SAWSO is currently leading efforts to eradicate polio in Angola, increase literacy and financial education in Kenya, and help the people of Haiti conserve their natural resources for future generations.
Mockabee said he will rely on his experience in Sri Lanka, and remember those days of reliance on international funds.
"I pray that I never lose the feeling of being dependent on someone, yet I hope we can do some things to allow some of the territories to be self supportive," he said. "There's no one in Sri Lanka, in any developing country, who wants to beg for money. We need to draw a balance between funding programs and helping them invest in areas to become more self-supporting."
SAWSO is currently working on a five-year strategic plan and as part of that plan hired a development director, grant writer, and communications and outreach manager. Now with Mockabee, it will refine its focus areas to guide future fundraising and communications efforts.
"We have to identify why we are existing. Why is there a SAWSO, and how do we do the most good with it?" Mockabee said. "We have to reinvent ourselves as to what our mission is going to be, and are looking deep inside to retool."
It's a role others say Mockabee is ready for.
"He tends to replace status quo immobility with dynamic change environment flexibility," said Lt. Col. John Needham, secretary for personnel services in the Southern Territory. "People find him trustworthy because his heart is anchored in his resolute faith in Jesus… His service in key areas of responsibility will provide him with a platform for relating SAWSO in user-friendly ways to the rest of the Army organization."
In addition to being an intermediary between the four territories, Mockabee plans to make the Army aware of SAWSO and look at ways it can raise money from people who want to give specifically to international projects.
"I have a street education. I've been there, seen it, and know what is expected and what needs to be done," he said. "I am totally committed to what I am doing."