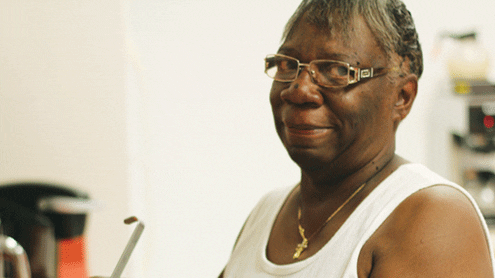 Mama D's comfort food for men in need
The term "comfort food" takes on a whole new meaning when it comes to the food provided at The Salvation Army Men's Hope Center in Norfolk, Va.
The men who receive food and shelter here—along with countless other services such as computer, phone and voice mail access, professional clothing, laundry services, career and substance abuse counseling, and regular counseling—can also expect to feel at home with a delicious meal and welcoming from the center's beloved chef, Delois King, aka "Mama D."
Mama D understands the physical and emotional benefits of a good meal, especially to the Hope Center's down-trodden residents suffering with loss, financial turmoil, or substance abuse. Each day she fills the hearts and appetites of these men so they are able to seek employment, overcome obstacles, find permanent housing, or reconnect with families.
From blog.salvationarmyusa.org