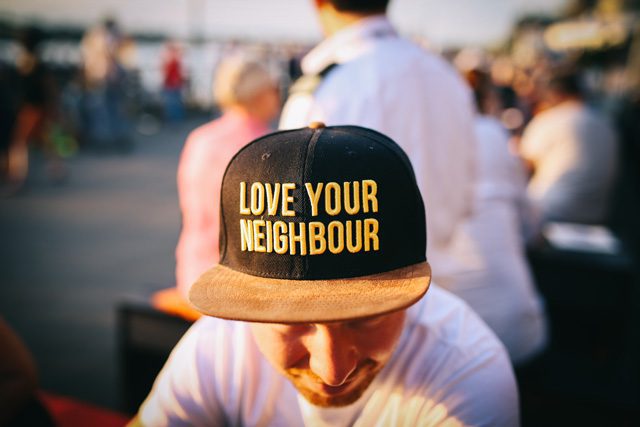 Making room for homeless families
New housing solutions undercut a growing issue in Colorado.
By Caramie Petrowsky –
Just in time for winter, The Salvation Army in El Paso County, Colorado, is helping homeless families by doubling the number of available shelter beds—from 40 to 80—at The Shelter and Services at RJ Montgomery, and developing additional apartments for families experiencing homelessness.
The Salvation Army shelter is currently the county's only emergency family shelter, and houses a Children's Discovery Center, which provides a place for children to play and a place for families to cook, eat and spend time together while the family is in crisis.
Family homelessness is a problem that's been rapidly increasing—in just three years The Salvation Army alone has seen a 158 percent increase in families who are homeless. In 2013, 127 families stayed at The Shelter and Services at RJ Montgomery; in 2016, 328 families sought shelter there, including 398 children.
Homeless families with children have been one of the region's fastest growing segments of the homeless population, with one in every 30 children facing homelessness, according to Jeane Turner, Community Relations and Special Events Manager for The Salvation Army El Paso County. According to 10 local school districts, 922 children in the community are homeless each year. Sadly, in 2016, 10–15 families were turned away from the shelter each month due to space limitations.
"[The expansion] was identified as part of our strategic plan last year and we are beginning to implement it now due to the growing number of homeless families and the lack of affordable housing," said Captain David Kauffman, El Paso County Coordinator.
Kaufmann joined Colorado Springs Mayor John Suthers on the steps of the city building in late September to announce the additional shelter beds and apartments available to families. Suthers acknowledged that the city is actively looking for ways to combat homelessness and meet the needs of its homeless population.
"Through a collaborative effort by the city and its key community partners in the continuum of care, we're developing a strategy to coordinate services to address homelessness in a comprehensive manner," Suthers said at the announcement. "I feel very good about the amount of progress we've made in the last few years as our service agencies have come together and talked about what their areas of expertise are and coordinated services in a non-duplicative manner. The Salvation Army is focusing more of its services on families and the need to provide shelter services for families with children, and this is good for the community."
The Salvation Army works with other local agencies, such as Catholic Charities, to increasingly meet the needs of the community and offer new strategies to prevent and end homelessness, particularly among families. Nonprofit groups meet regularly so everyone is up to date on the services each agency provides and can steer clients in the appropriate direction. These include job training, financial literacy and life skills programs.
The goal is to transition 200 families into permanent housing each year through rapid re-housing, Permanent Supportive Housing, and programs such as rental assistance and lease co-signing.
While four of the planned 24 apartments are expected to open before 2018, The Salvation Army needs to raise an estimated $1.3 million to upgrade the additional 20 units and complete upgrades to the shelter, according to Kauffman. They are currently applying for grants and private funding and hope to raise the additional funds by spring 2018.
Corrie Mitchell, a mother of 10, has been homeless since her husband lost his job. They've been staying at the RJ Montgomery shelter. "We were living in an RV for awhile until it got towed," she said. "We were in a house for six months. We've been in and out of motels. I thought once about holding a sign on a street corner and asking for money, but I didn't have the nerve. Now that we have shelter, we are finally making progress toward getting out of being homeless."
Mitchell said she and her family are hopeful they'll have a permanent home soon thanks to the help of The Salvation Army. As of press time, the family was still at the shelter, but hoping to move into permanent housing soon.
Stephanie Phifer is another of the homeless shelter residents. She's currently pregnant with her fifth child.
"I was staying with someone and we ran into hard times, so I ended up [at The Salvation Army Shelter and Services at RJ Montgomery]," she said. "But I'm actually thankful for that because sometimes you have to fall down before you receive your blessings and my kids are safe and happy. Some parents give up and don't make it this far. It can be depressing and difficult at times. But if it wasn't for this shelter, I don't know where I'd be."