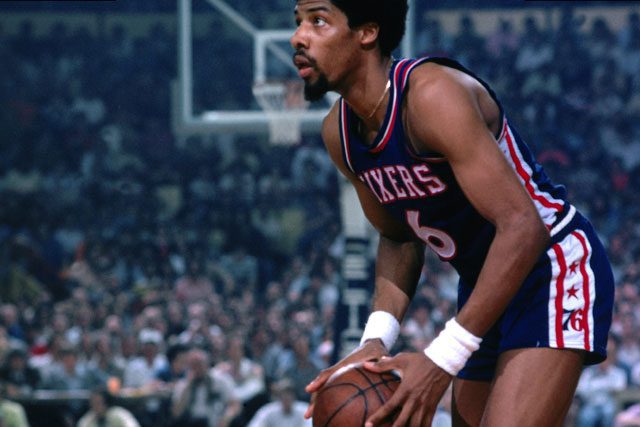 Julius Erving returns to Philadelphia to benefit The Salvation Army
Hall of Fame basketball player Julius 'Dr. J' Erving, will host a luxury golf experience at Aronimink Golf Club in Newtown Square, Penn., to benefit the Salvation Army of Greater Philadelphia, Dorys Erving Fit Youth Foundation, and other charities.
The three day event kicks off on September 12, at 10 a.m., with the Erving Youth Basketball Clinic at The Salvation Army Ray and Joan Kroc Center.
The Salvation Army has a special place in Erving's heart, as he was first given the opportunity to play on their team in the early 1960s, providing him the opportunity to compete and achieve at a young age.
"We are honored to have Mr. Julius Erving back in Philadelphia volunteering to spend time with the young people in our surrounding communities," said Major Philip Ferreira, director of operations for The Salvation Army of Greater Philadelphia. "Julius is an icon in his sport and continues to be an inspiration to Philadelphia. We would like to personally thank him, along with all the sponsors and participants that are joining in to make this a long-awaited reality."
Erving will join daughter Jazmin Erving, founder and executive director of GRAB A BALL & PLAY Foundation, an organization that makes year-round donations of new athletic balls to underserved youth participating in community programs, along with fellow NBA legends to provide an interactive and educational basketball clinic for young athletes in the surrounding Philadelphia community.
"GRAB A BALL & PLAY is excited to partner with the Julius Erving Golf Classic and the Salvation Army for this opportunity to host the Erving Youth Basketball Clinic, where coaching and heartfelt inspiration will be provided from my father and some of the game's most talented players and coaches," Jazmin Erving said. "It is important for us to come back to our roots and to the city where it all began to provide Hope Through Basketball, that will benefit the youth and future of Philadelphia for years to come."
GRAB a BALL & PLAY Foundation will give signature Erving basketballs to youth in attendance as a symbol of hope. Erving will share his story of how basketball gave him hope and helped him through life, hoping to inspire the children at the clinic to work hard on and off the court.