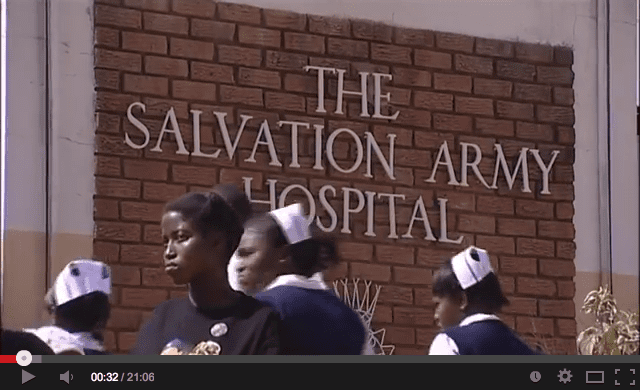 The Salvation Army and HIV/AIDS
Addressing prevention, treatment and stigma
By Jared McKiernan –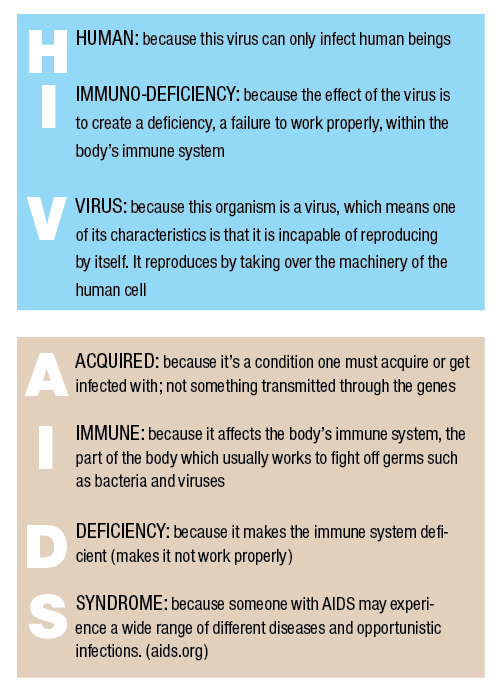 It was more than 22 years ago that basketball legend Earvin "Magic" Johnson publicly announced that he had tested positive for the HIV/AIDS virus.
Then, many viewed the diagnosis as a death sentence.
The human immunodeficiency virus (HIV) causes HIV infection, which destroys the infection-fighting CD4 cells of the body's immune system making it difficult for the immune system to fight infections. Acquired immunodeficiency syndrome (AIDS) is the most advanced stage of HIV infection.
Though Johnson is not cured of HIV, his virus is dormant––at an undetectable level. Johnson, obviously, is not the only person living a healthy life with HIV but his diagnosis helped bring the topic of HIV/AIDS treatment and prevention to the forefront of society.
According to the latest United Nations annual report, the global rate of HIV infection and the number of AIDS-related deaths have dramatically declined, thanks to expanding access to treatment. By the end of 2012, 9.7 million people in developing countries had access to AIDS drugs, an increase of nearly 20 percent in a year. The report found that since 2001 there has been a 52 percent drop in annual new HIV infections among children and a 33 percent reduction in newly infected adults and children combined.
The Salvation Army has been instrumental in the fight against HIV and AIDS since the early 1980s––well before Johnson's announcement.
In Zambia in 1983, AIDS outbursts were in full effect. The Salvation Army mobilized a team and designed an approach of home-based care to help people dying of AIDS. That model is still used today, as it continues the Zambia HIV/AIDS Prevention, Care and Treatment Partnership (ZPCT II)––a testament to The Salvation Army's commitment to the fight against HIV/AIDS.
Advancements in antiretroviral treatment have helped accelerate the progress in vulnerable regions like Zambia.
According to Avert, antiretroviral treatment is the main type of treatment for HIV or AIDS. It is not a cure, but it can prevent people from becoming ill for many years. The treatment consists of a daily drug that has to be taken for the rest of a person's life with the aim of keeping the amount of HIV in the body at a low level. This stops any weakening of the immune system and allows it to recover from any damage that HIV might have caused.
"Now that people are living with HIV for long periods of time, many live well into old age if they're able to seek treatment," said Sara Davis, HIV/AIDS technical adviser for The Salvation Army World Service Office (SAWSO).
SAWSO attended last summer's 19th annual International Aids Conference in Washington, D.C., which included nearly 25,000 leaders, experts and survivors. The Salvation Army has also facilitated other faith leaders learning how to speak about HIV/AIDS in their own congregations to reduce its stigma and discrimination, raise awareness of mother-to-child transmission and promote demand for HIV/AIDS services.
The Salvation Army partners with World Concern, Pact, World Vision, World Education Initiative and AfriCare to holistically address HIV/AIDS and poverty. As with ZPCT II, The Salvation Army is not always the lead facilitator for some of the HIV/AIDS treatment and prevention programs it is involved with, but is often working deep in communities.
"We'll work with these partners to go for funding," Davis said. "The Salvation Army is best suited to be a sub-grantee to those, but we're a local partner. We're in the rural, hard-to-reach places."
Yet, HIV/AIDS is not a rural issue, it's a global one.
Centers for Disease Control and Prevention (CDC) estimates that more than 1.1 million people in the U.S. are living with HIV infection, and almost one in six are unaware of their infection.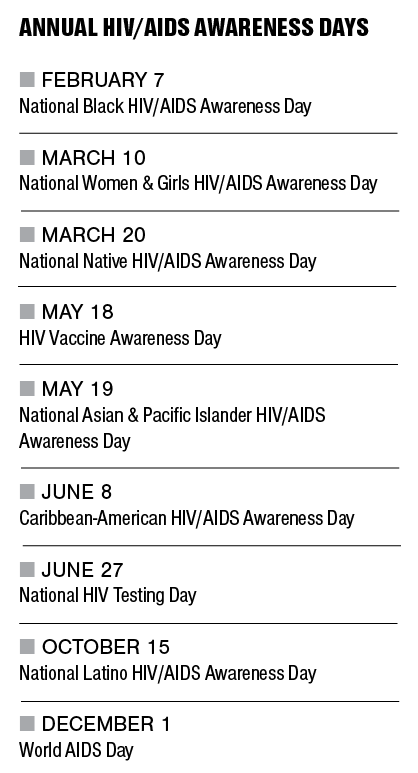 National Black HIV/AIDS Awareness Day, held on Feb. 7, is a testing and treatment community mobilization initiative designed to encourage African Americans across America to "get educated, get tested, get involved, and get treated." More than 230,000 African Americans have died of AIDS-related illnesses to date. Nearly 40 percent of total deaths and nearly half of the 1 million people living with HIV in the U.S. today are black. African Americans represent 14 percent of the U.S. population, and AIDS is the third leading cause of death for both African American men and women ages 35-44.
"We urge people to take advantage of the week's free testing opportunities," said Dr. LaQuandra Nesbitt, director of the Louisville, Ky., Metro Department of Public Health and Wellness, near where The Salvation Army of Louisville is offering free testing in the month of February. "Everyone should know his or her HIV status so they don't unwittingly spread the virus to others and so that they are able to begin treatment if needed."
Though education has helped quell much of the initial fear about the virus, stigma remains, especially in the U.S.
Research by the International Centre for Research on Women found the possible consequences of HIV-related stigma to be: loss of income/livelihood; loss of marriage and childbearing options; poor care within the health sector; withdrawal of caregiving in the home; loss of hope and feelings of worthlessness; and loss of reputation.
The Salvation Army in Los Angeles responded to the increasing impact of HIV and AIDS on homeless families in facing stigma. In 2001, it established Alegria, a residential care facility in Silver Lake for families with special needs, including those affected by HIV and AIDS.
It has three major components: a free 16-unit transitional housing program, a 24-unit permanent housing program and a licensed child care program.
"Our mission is to help our families survive here and stabilize their health," said Xochitl Santa Maria, Alegria's director of residential care. "We want to provide them with the support and resources to help them live a hopeful and dignified life."
In 2012, Alegria and its Downtown Los Angeles affiliate, Zahn, housed or supported more than 90 families in either emergency, transitional or permanent housing. Alegria-Zahn staff coordinate with resident families to find appropriate "next step" housing.
Some residents who are placed in the two-year transitional housing then graduate to the neighboring permanent facilities, which charge approximately $800 a month for a three bedroom town home. Medium monthly income must be at least double the cost of rent.
"We have staff members that have worked for Alegria for over 30 years, giving residents a high quality program, and nothing but unconditional support," Santa Maria said. "By the end of their two years, some of them don't want to leave because there's such serenity here."
A licensed Residential Care Facility for the Chronically Ill (RCFCI), Alegria offers a full-time registered nurse, two 24-hour certified nursing assistants as well as counseling and mental health therapy, life skills, budgeting class, parenting classes, employment assistance, legal clinics, tutoring through School on Wheels and HIV education classes.
"I have several families that are evicted from their own family members' homes because they don't provide any support," Santa Maria said. "They're afraid of this diagnosis. Here, they have support groups here where they can share their experiences."
For *Mary, options were few after moving from Wisconsin to California to reunite with family. She exhausted all of her resources trying to find a stable place to live and wound up homeless.
"I didn't know it was going to be so hard," she said. "I sacrificed everything I had to come here."
Mary had been living in a hotel with three of her kids but could no longer afford it. It was either Skid Row, or Alegria.
"This place is safe," she said. "You won't be discriminated against. I'm comfortable and my kids smile when we come here. This place makes me look forward to the next day."
[gss ids="6745,6743,6744″]
*Mary's name was changed for this article