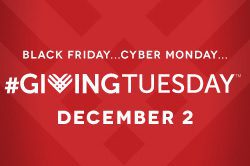 Grand Rapids Advisory Board matches Giving Tuesday donations
The Salvation Army of Kent County, Mich., is capitalizing on Giving Tuesday buzz to spark its annual Red Kettle campaign.
All 45 members of the Salvation Army's Grand Rapids Advisory Board are matching donations of up to $30,000 given on Tuesday, Dec. 2 for the area's Red Kettle campaign, which launched on Nov. 14.
Gifts will be matched for online, text message, phone and standard mail donations, funding programs and services throughout the year in Western Michigan and Northern Indiana. According to the U.S. Census Bureau, 26.8 percent of Grand Rapids residents live below the poverty line, compared to Michigan's state average of 16.3 percent.
Kent County's 2013 campaign netted $1.54 million, but increased its goal to $1.66 million this year, according to Roger Snider, Salvation Army divisional public relations and communications director in Grand Rapids.
"Giving Tuesday is a great opportunity to take a look at organizations like The Salvation Army," Snider said. "When you look at all the things you have to do for Christmas and you look at your Christmas list, hopefully The Salvation Army will be on there."
Donations can be made at over 60 locations throughout Kent County, online at sawmni.org, by phone at 616-459-3433 or by sending gifts directly to 1215 E. Fulton St. Grand Rapids, MI 49503.