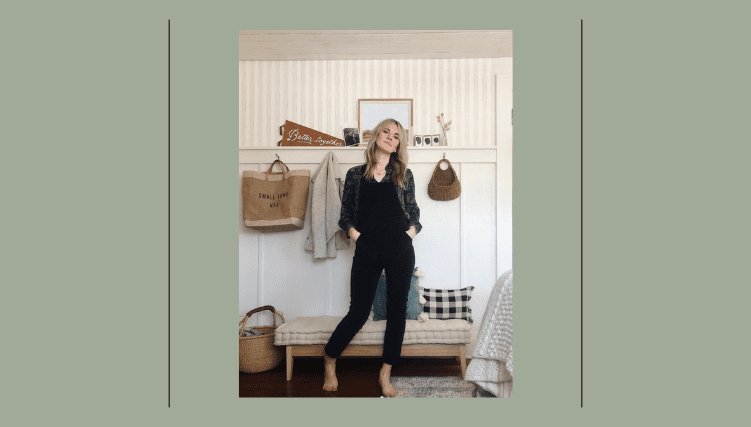 How to style thrift store finds at home
And what to look for while you shop
Have you ever walked into a thrift store, seen items in every direction and felt like you just didn't know where to look or what to pick up? Or how you'd use that interesting find in your home?
That's about to change!
Shelby Goodman is the expert. A designer and home-maker, she regularly shares her heart and home on Instagram. A life-long thrifter, she shops so often and finds so many treasures that she holds sales of her finds to bring vintage to more homes.
And this month, she hosted a live workshop with the Caring Moms Collective on how to style thrift store finds (and what to look for while you're there).
If you're not familiar, The Salvation Army's thrift store sales fund addiction rehabilitation across the country. More than 130 centers across the U.S. sift and sort the public's donations, which are then sold in more than 1,200 Family Stores nationwide. Those sales enable a cost-free, biblically based six-month program to overcome addiction for more than 200,000 people a year.
So yes, it's more than a simple purchase: When you shop The Salvation Army, your purchase has a purpose.
But what to look for once you're through the doors?
Here's Shelby's top three tips for thrifting:
Go often.

Find your nearest Salvation Army store

(and donation drop-off site) and plan a visit. If you're going to a meeting in a nearby city, go early and visit their thrift store, too. The more often you shop, the more chances you'll have to find the treasures. Plus, look for the color tag sales with discounts on items throughout The Salvation Army's stores on different days of the week. You can also check out Facebook Marketplace for individual's listing items online, and find local yard sales through Nextdoor.
See things beyond what they are.

The more you look for potential, the more luck you'll have. Can an art piece be trimmed and reframed? Can an old frame be given a new stain? Can an apothecary jar be turned into a match holder?
Seek things that will last.

Look for long-lasting materials, like real wood or metals. A cutting board, for example, can be sanded and refreshed for new use.
When you're just starting to thrift, Shelby suggests keeping an eye out for:
–    Books to add color or neutrals (even turned so the pages face out rather than the spine) to your home and height and texture in styling shelves.
–    Vases or vessels to transform (with paint or gold leafing).
–    Small jars to upcycle with a new purpose.
She also recommends these go-to tools for sprucing up your vintage finds:
–    Craftsman electric hand sander (like this)
–    Bayes High-Performance Food Grade Mineral Oil Wood Conditioner and Protectant (here)
–    E6000 industrial-strength adhesive (here)
–    Rub 'n Buff Wax Metallic Finish, gold leaf (here)
–    Minwax white wash wood stain (here) or Minwax soft touch finishing wax (here) for a more raw look
–    Baking soda mixed with acrylic paint to create texture (note: the more baking soda you add, the thicker the consistency and texture)
–    Behr chalk paint (here)
And while you're shopping, consider this …
God is a thrifter, too.
"He takes those who have been tossed to the side, treated poorly and remakes them for his glory," said Captain Jennifer Swain, Administrator for Program at The Salvation Army San Diego Adult Rehabilitation Center. "Thrift shopping is reminiscent of how God works in our own lives—using what is cast off for a new purpose."
She noted the Japanese art form of gold joinery, which reconnects broken pieces of pottery with gold.
"Instead of having shame that the pottery was broken, that breakage becomes part of the history of the object and, often, it becomes more valuable than it was in its original form," Swain said. "I know I've been encouraged by seeing that God is a God of rejoining, taking broken things and creating a more valuable and precious work of art."
He too sees things beyond what they are and seeks what will last, she said, pointing to 2 Corinthians 5:16-17: So we have stopped evaluating others from a human point of view. At one time we thought of Christ merely from a human point of view. How differently we know him now! This means that anyone who belongs to Christ has become a new person. The old life is gone; a new life has begun!
"We see it in those who are that new creation," Swain said. "And I'm grateful that decorating my home can be part of others finding restoration and recovery in their own lives."
---
Do Good: